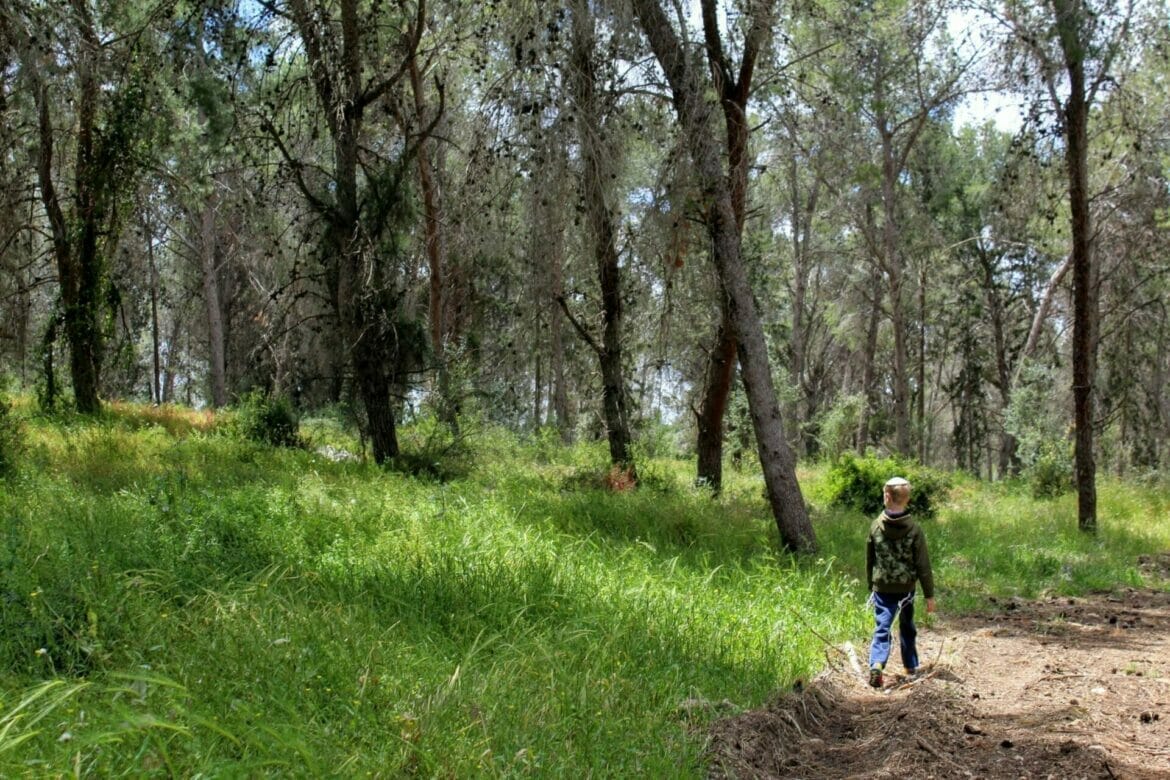 Sometimes, the beauty of a trail lies in its simplicity.
There are stunning waterfalls and jaw dropping views all over Israel. There are desert canyons, and riverbeds covered by trees as thick as a jungle. And then there are the humbler hikes.
Like a slow walk down a quiet path that very few know is covered by colorful wildflowers in the wintertime. Or a climb up a little hill that's canopied by trees.
These hikes may not take you to one of the top ten most beautiful destinations in the country. But they do allow you to spend some time in the beauty of the great outdoors, with no rush and no worry that you'll be disturbed.
A couple of weeks ago, during Passover, we headed for one of these lesser known hikes with my kids and their cousins. As we rightly surmised, the trail in Tal Shahar (known as Cyclamen Hill) was all but empty at a time when people were lining up along trails around Israel.
One reason this beautiful piece land was deserted is that its prime time had come and gone. Cyclamens bloom in the wintertime. And in late April, you'd be hard pressed to find a cyclamen on Cyclamen Hill.
But that didn't make the hike less peaceful or beautiful. There were lots of other things (including spring wildflowers) that made Cyclamen Hill in Tal Shahar a mini-mountain worth climbing.
Here are a few of the highlights:
Not All Who Wander Are Lost
The trail in Tal Shahar isn't exactly marked. But that's because it really doesn't need to be. We considered it our job to try to find and follow a well-defined trail, so that others could follow in our footsteps.
But, at some point along the way we realized that Cyclamen Hill just isn't that type of hike. Yes, there's a main pathway that leads up the mountain and a long road that takes you back on the return.
But part of the beauty of this hike is in exploring all of the little trails on the sides of the path. And since it's a very self-contained area (a single solitary hill), there was little danger of getting lost even as we explored all of the nooks and crannies throughout the woods.
We searched the road less traveled for hidden caves, grasshoppers, and of course, any sign of cyclamen still blooming. Climbing down over rocks and forging a path through the trees was part of the fun. As was finding our way back to the main road once our explorations were complete.
See the Forest for the Trees
In Tal Shahar, the main attraction was supposed to be cyclamen blossoms. And since my cyclamen were still blooming in our garden at home, I had my eyes to the floor looking for the highly praised carpet of widlflowers I was supposed to find on Cyclamen Hill.
The few hikers we met along the way were all looking for the same thing. But, with my nose to the ground, I soon stumbled upon a stunning spray of purple spring flowers, the first seasonal blossoms I had found on the path.
That's when I realized that there's a lot more beauty to Cyclamen Hill than whatever flowers are supposed to bloom here in winter time (although I'm sure they are very pretty!). It's a thick and shady forest on a hilltop. And there are more than just a few trees – you could spend hours weaving your way through the woods.
Once we gave up the search for cyclamen, it was much easier to open up our eyes and realize that abundant beauty surrounded us – from dandelions and daisies to tall pine trees everywhere.
The kids discovered trees with bark as smooth as paper. And they made themselves at home on the many collections of large rocks and pine needles all over the forest floor.
Nature Feeds the Soul
After we were well on our way, the kids decided it was time to stop for lunch.
On some hikes, lunch is a gentle pause, a chance to refresh before continuing an epic journey. But on Cyclamen Hill, lunch seemed to be the main event.
There was nowhere to go, nowhere to rush to. The entire hike was only about three kilometers long. And once we found the perfect spot with a mixture of flat stones, trees, sun, and shade, nobody really wanted to leave.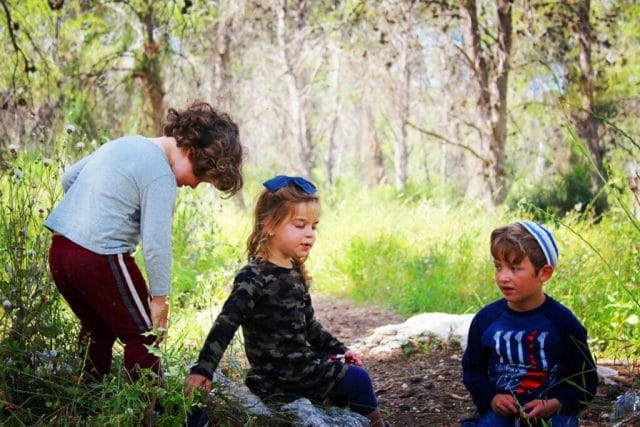 The kids filled their bellies, then set off in groups, one to find dandelions. Another to find the perfect stick for a game of fetch with the dog.
And the rest of us? We just sat there and enjoyed the peace, quiet, and sound of wind blowing through the trees. We all knew that on that countrywide day off, there weren't very many outdoor places in Israel where we could have a picnic area all to ourselves for a solid hour.
Lessons Learned
On our way back, we ventured through the trees to "follow" the path we thought we were supposed to take back to the car. It didn't exactly lead us along a clear trail, but we didn't mind brushing up against the tall grasses and wildflowers as we made our way back.
Eventually, we decided to head down to the clear dust road, next to a reservoir and train tracks. We followed the road all the way back to our cars.
As our morning came to an end, we watched a colorful train whiz past in the distance.
Sometimes, our ability to enjoy the beauty that surrounds us is more about to peace and quiet than blockbuster scenery. Cyclamen Hill in Tal Shahar turned out to be a perfect place for time spent together in a serene forest.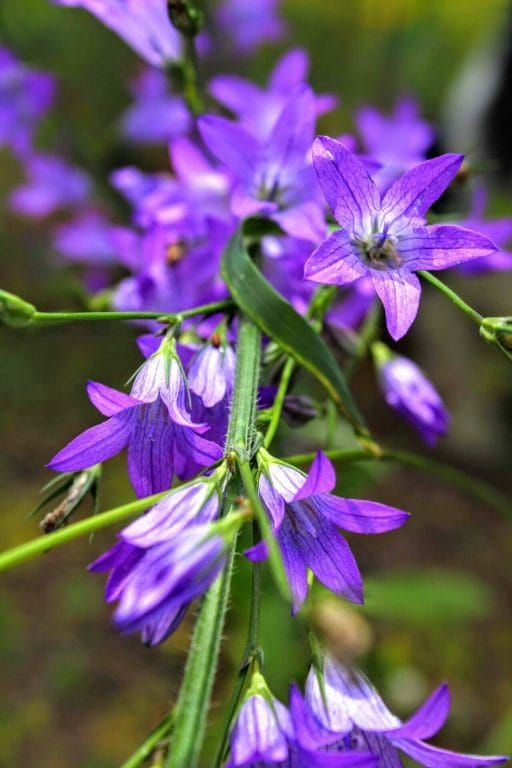 Hikers' Notes:
If you're in the Yad Binyamin area and looking for a woodland walk, try this one!
This hike is great for kids, solo hikers, and just about anyone. If you go in the wintertime, the word is you'll be treated to a beautiful spread of cyclamen. But the nice thing about going during the rest of the year is that it's a great place to find quiet woods away from the crowds.
There's no real trail map for this one. If you'd like to try to follow the trail as we walked it, download our map and open it in Google Earth. Follow your location along our trail.
Otherwise, just embrace the unknown and wander around. There's no specific place you need to get to. Just follow the trails and head back the way you came when you're done. Make sure to get off the main path and explore!
There is a climb up the hill and back down, so this is probably not a good hike for people who aren't in decent physical condition or those who aren't steady on their feet.
No bathrooms or facilities here, but there are a lot of trees and hiding places. Free entry. Dogs allowed.
This trail was suggested by a reader. Thanks again, Sara!
Questions? Tips for fellow hikers? Leave them in the comments below!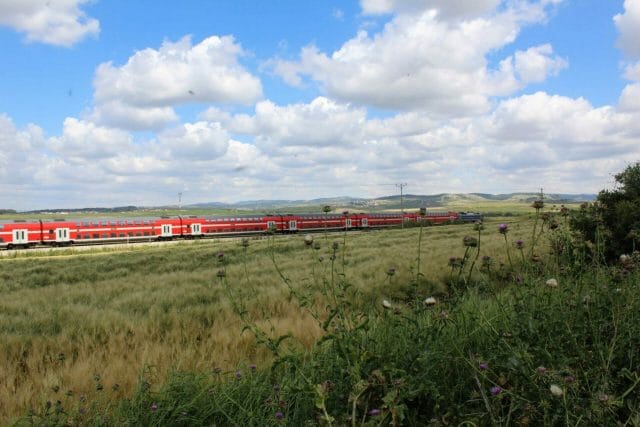 Hiking can be dangerous and is done entirely at your own risk. Information is provided free of charge; it is each hiker's responsibility to check it and navigate using a map and compass.