Hiking to brunch? I'm all about that!
I first heard about this great walk through the outskirts of Jerusalem in an article in the paper about the best date nights in town. The walk takes you through the Jerusalem countryside toward Derech Hagefen Café and back. It takes about thirty or forty minutes each way, through the beautiful sights and sounds of nature.
Anyone who knows me knows that my idea of a date night is a long, long walk. Maybe with a stop for ice cream or a drink. So when I saw this date night hike from Ein Karem to Beit Zayit featured in the paper, I immediately made plans to try it out.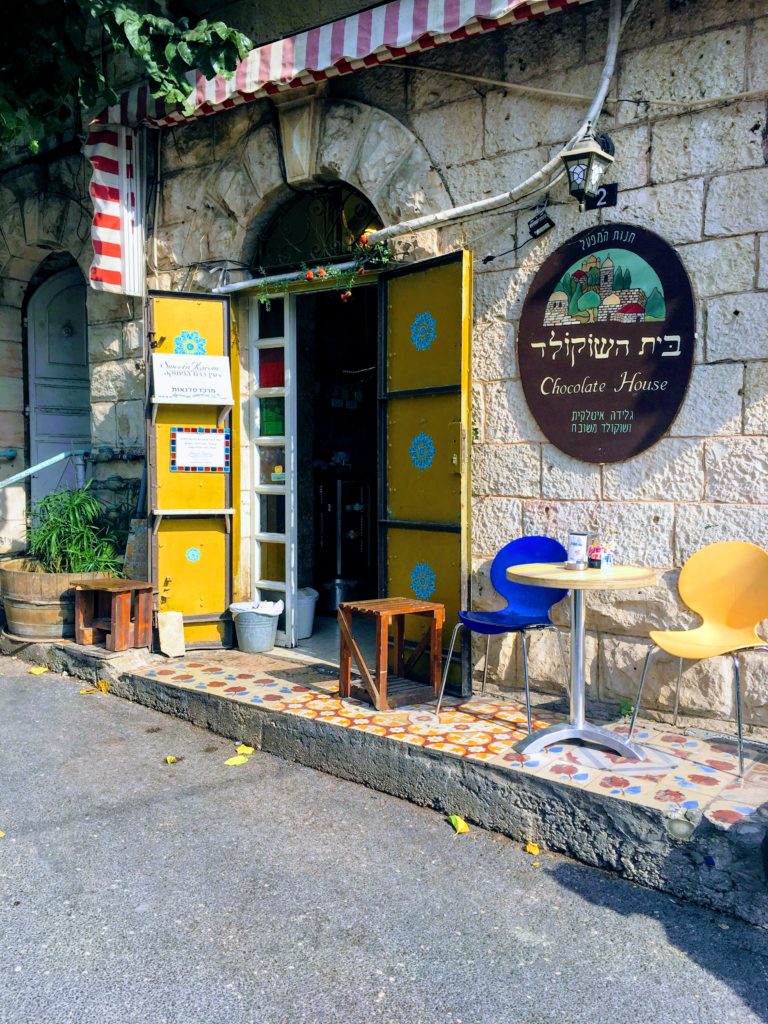 The walk starts in the charming neighborhood of Ein Karem. In this cute part of town there are lots of little specialty shops and restaurants. We stop in at one or two, and then we follow a marked trail down the steps through the backroads of the neighborhood.
From this path, we can get a glimpse of the beautiful wild gardens spilling over little stone walls into the Jerusalem countryside. We spot trailing ivy, hot pink bougainvillea, and bright yellow black-eyed susans.
It's not long before we are completely off road, on little paths through reeds surrounded by tall trees. This isn't a real hike, so throughout the whole thing we are able to see the neighborhoods of Jerusalem in the distance, past the open land. But it definitely feels a lot more rural than we're used to in the city of Jerusalem.
Whoever wrote this "date night" up for the paper must have been thinking of summer evenings. There are no streetlights out here. It's almost pitch black at night. We learned the hard way the first time around that this path is better undertaken by daylight. As the sun set on our walk that evening, we had to use a flashlight to navigate our way through the trickier spots. (Shhh, don't tell: we ended up taking a cab back to our car at the end!)
For a daylight walk towards brunch, it's perfect – really beautiful and offbeat. In the fall time, grape vines and trees turn yellow and red all around. The mountains of Jerusalem make a pretty backdrop for this quiet walking path.
Before long, Ein Karem is far behind. We've crossed through the back roads towards Beit Zayit, a well-established upscale Jerusalem neighborhood. We follow the signs toward Derech Hagefen.
Once we're on an asphalt road (Derech Hagefen), we're almost there. Just up the street, past the farm on the right and a stable on the left. This neighborhood is full of character. We can't help ourselves from peeking into the gardens as we pass by.
Derech Hagefen Cafe is all the way at the top of the road, across from the Dinosaur Park. We love this place. The cafe has amazing ambience – it's situated in the middle of a garden center and enclosed on all sides with glass windows. And the food is out of this world.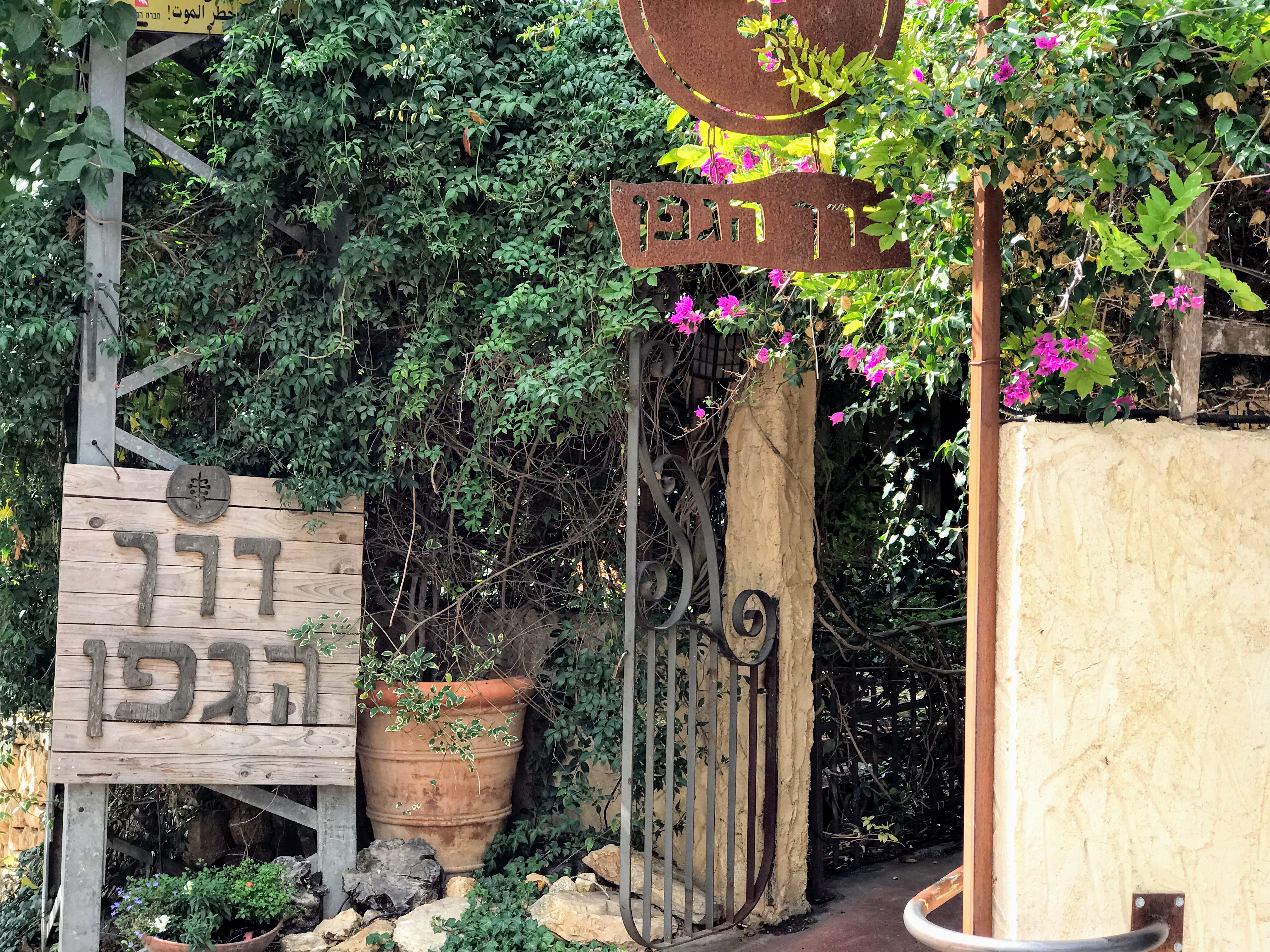 After breakfast (or lunch, or dinner – it's all good) we head back the way we came. Two of the cutest neighborhoods in Jerusalem, one amazing restaurant, and a beautiful trail walk –it's definitely a recipe for a great date.
Hike Notes:
So if you're looking for a brunch/ hike combo, check this walk out! It's really pretty in all seasons, and not too long. I would say it's good for families too. Make sure to call and reserve your spot in advance.
The coolest thing was seeing how close these two Jerusalem neighborhoods are to each other if you go this way by foot. By driving, they are at least twenty minutes apart. And it's really fun to walk on a beautiful marked trail between them.
The path can get a little confusing at times, but you'll know pretty quickly if you've made a wrong turn (you'll probably end up in someone's back driveway). Or just follow the Google Earth path I've created to stay on track. Instructions for how to use Google Earth here.
Update: If you don't use the Google Earth download in the table above, you may have trouble following the path (since it isn't a color marked trail the whole way). I've created a separate page with instructions for this hike:
Instructions for Derech Hagefen Hike
You can also use the marked up trail map I've created below:
Cheater's Hike Trail Map
Before you go, please read this guide to how to use the navigation offered in this post!
Don't forget to leave any questions or comments in the box below!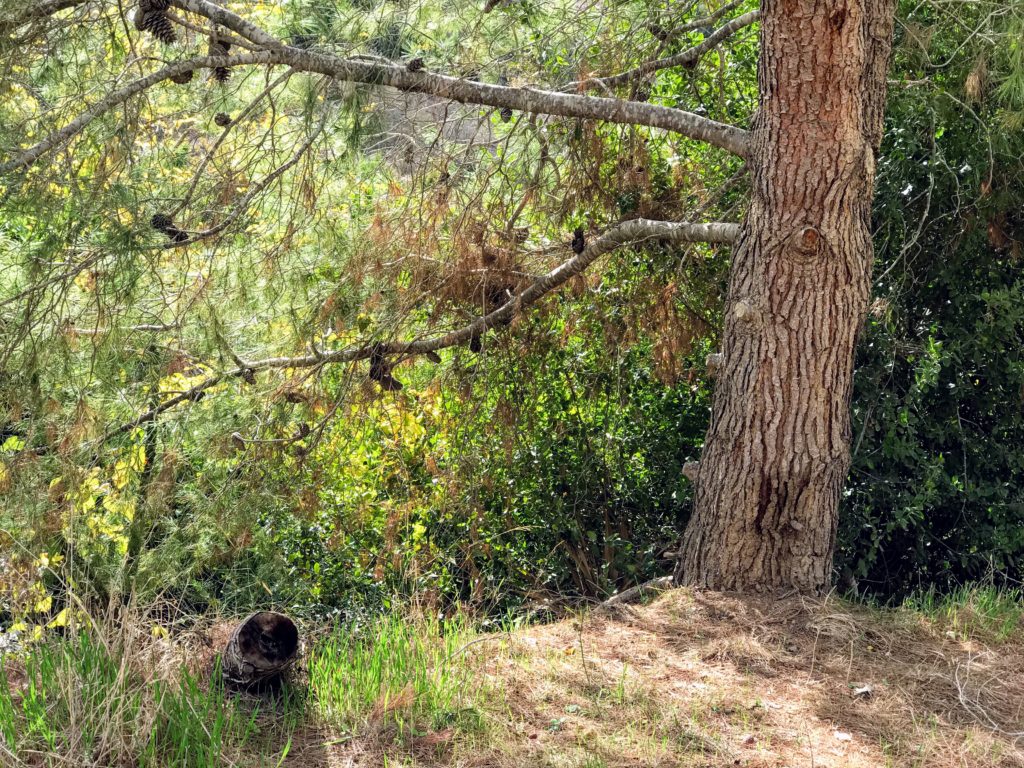 Hiking can be dangerous and is done entirely at your own risk. Information is provided free of charge; it is each hiker's responsibility to check it and navigate using a map and compass.