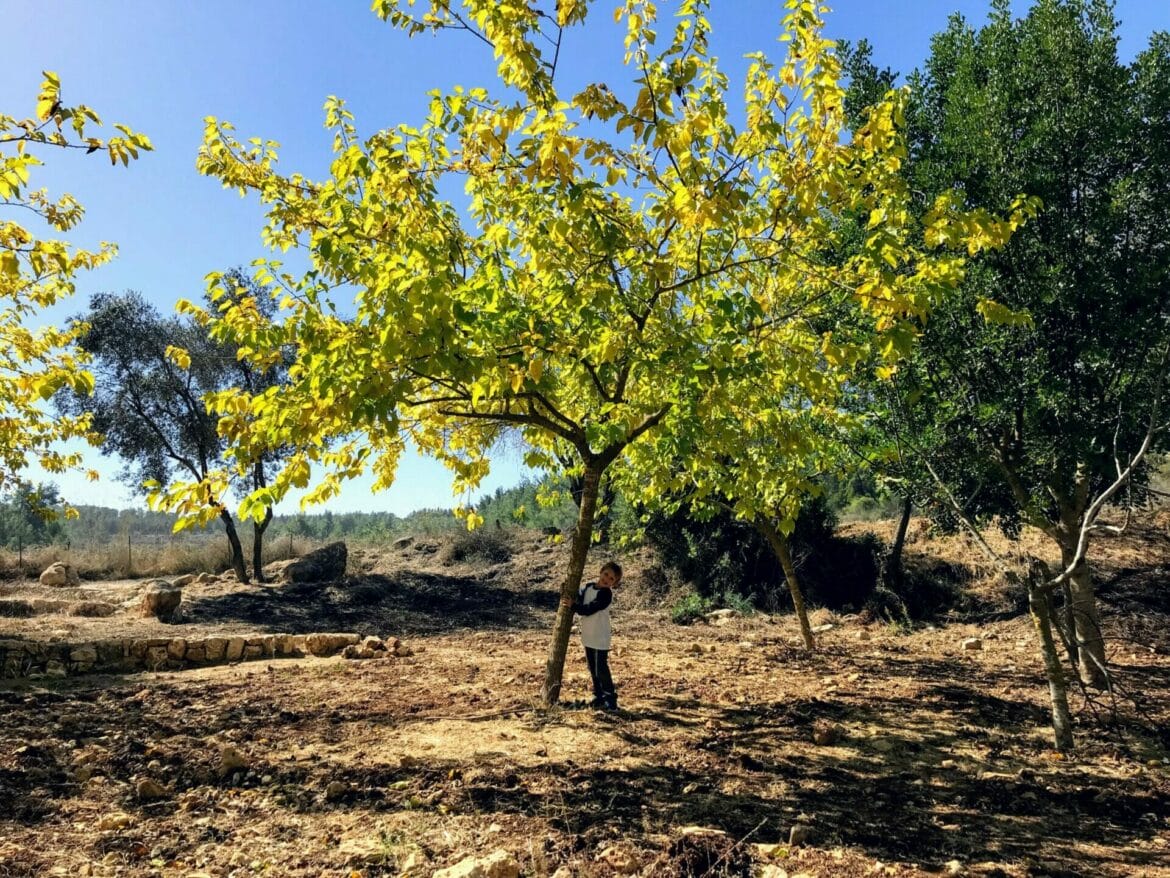 Every hike is different – not every one requires a major physical challenge. Sometimes, a beautiful adventure is just a short and easy walk away.
Begin National Park is home to dozens of cool trails, old crumbling structures, and beautiful forests – right near Jerusalem, Gush Etzion, and Beit Shemesh. The entrance to Park Begin is a great place to start a three kilometer round trip walk to Ein Kobi on a crisp autumn day. This hike is another one to keep filed away for a low-key family outing – it's an easy walk and stroller friendly the whole way through.
To make the walk circular, we start by disregarding the signs for Ein Kobi at the trail-head and head down the picnic area path on the left instead. This road brings us through a forest and onto a long flat walking path.
As the road snakes along, we pass rows and rows of picture-perfect grape vines on the right hand side. The vineyards are turning yellow in the fall sun and are framed by a striking green background of pine trees. On our left side the edge of a forest hangs over the path.
Usually, we take a break along the way to scramble up the rocks and explore in the trees. Or just pause in the shade to check out the crickets as they hop along.
We don't stop for long, because at the end of this road is Ein Kobi, or Kobi Spring. Kobi Spring is pretty much dry nowadays, but it once served as the water source for an entire village. For now, it's a great place for kids to go on an underground adventure.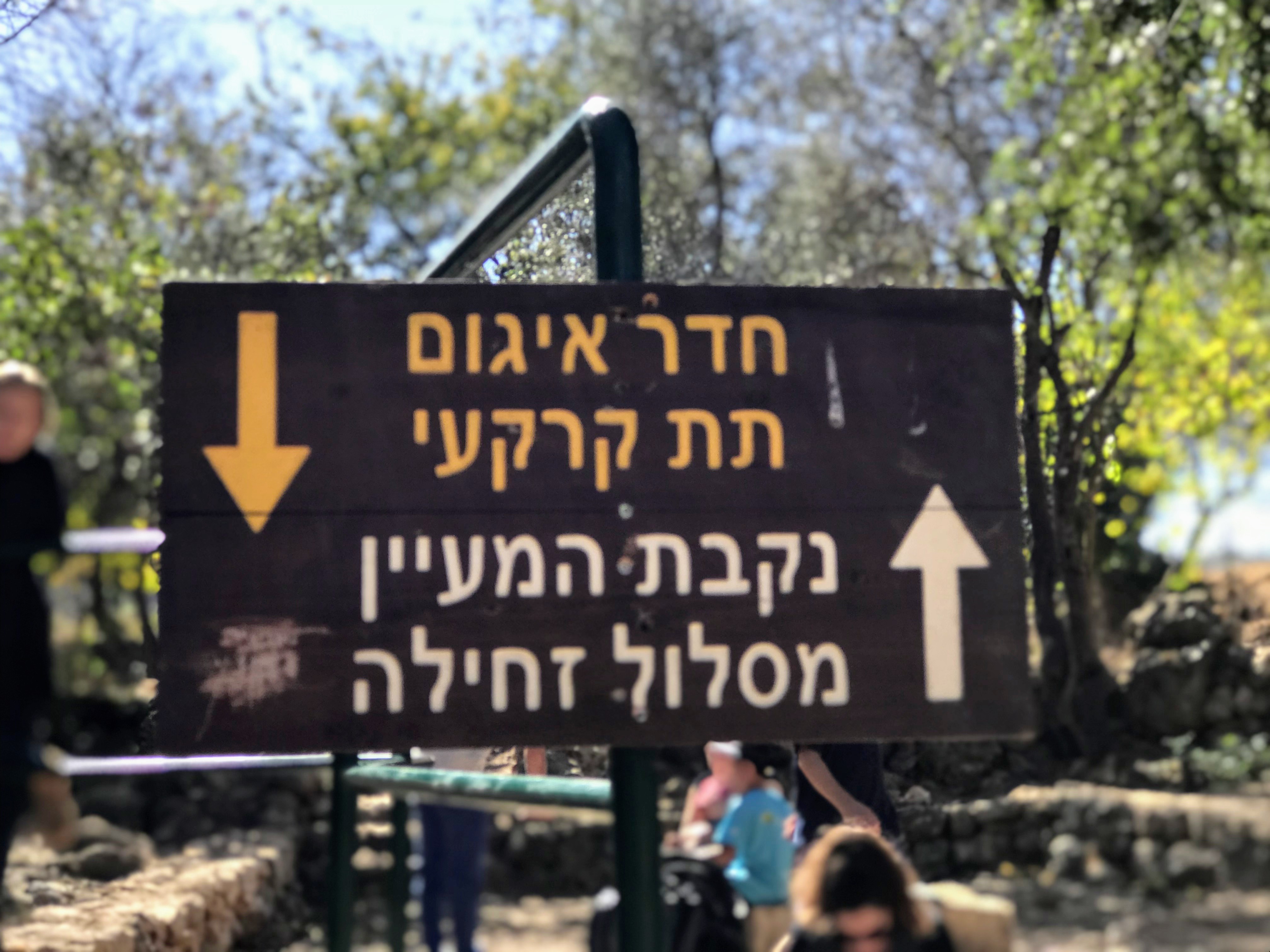 As soon as we arrive, the kids climb down the steps to the dark cave below. We can hear their shouts of delight coming from underground as they make their way toward the end of the tunnel. Here they get to climb a super tall ladder up and out of the spring. One by one, their heads appear. Then they squiggle out and scamper off to do it again.
After many rounds of this fun activity, everyone is ready for a break. So we open up the backpack for lunch. There are lots of picnic tables, but we spread ourselves out on one of the stone terraces under the trees and relax at ground level instead. It feels like we've found another one of the most beautiful places to be in Israel – the bright yellow-green leaves of the surrounding trees stand out against a crisp blue sky.
On the way back we take a different path. This wider road is for cars and bikers too. As we walk, we take frequent pit stops to explore the forest on the side of the road. There are stone monuments, more paths leading to other hikes, and a little playground in the trees.
It may take us a while to get back to the car at this pace, but who's rushing? On a cool fall day, there's nothing better than crunching through the leaves and enjoying the outdoors. To be able to do that as we walk past golden vineyards and explore the Israeli countryside is nothing short of a gift.
Notes to Israel explorers: This beautiful walk isn't very shady, so make sure to come here in the fall, winter, or spring. Follow the links up above for driving directions, and download the Google Earth file to follow the path as we walked it. Don't worry – this one isn't hard to follow!
More to come on other amazing hikes in this park. Ein Kobi is actually the start point for a more challenging hike down to Nahal Kobi. Happy hiking!
Questions? Comments? Send them my way in the box below.
Hiking can be dangerous and is done entirely at your own risk. Information is provided free of charge; it is each hiker's responsibility to check it and navigate using a map and compass.