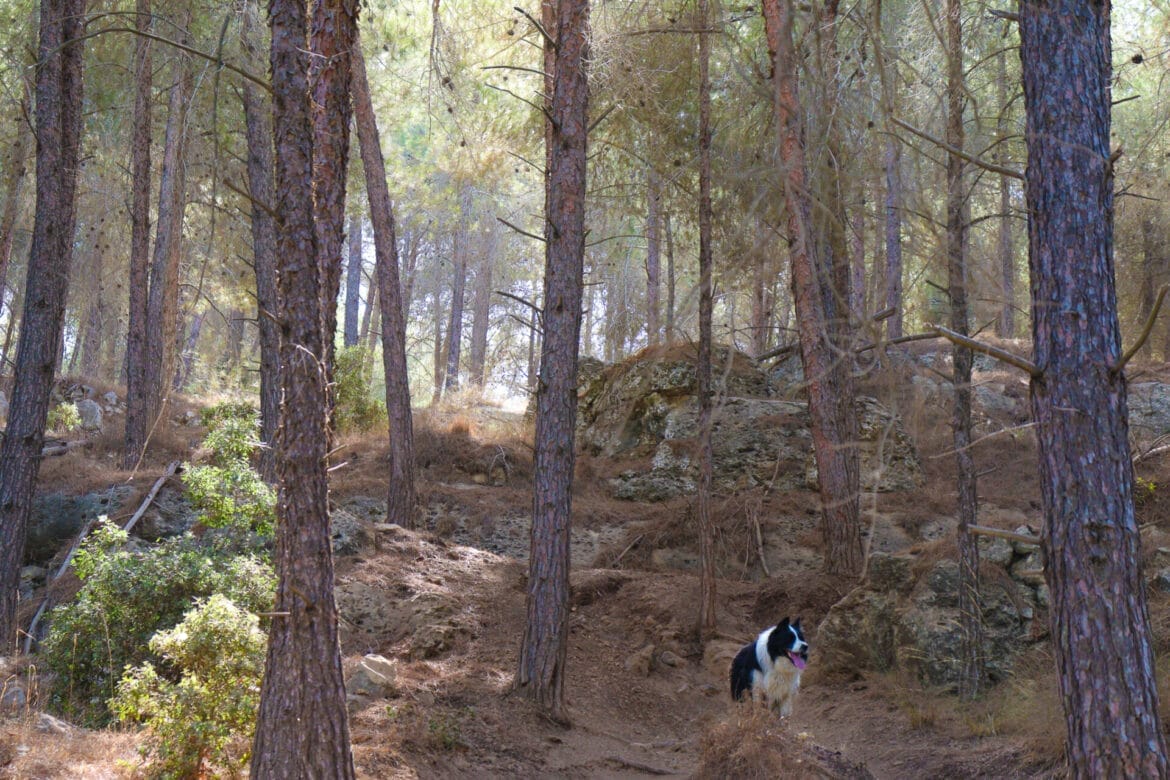 Click here to go straight to hike notes.
A few weeks ago, we were trying desperately to plan out a new hike near home. I say desperately because planning something that is both new and near home has become almost impossible for us.
Almost impossible, but not completely impossible.
With a little bit of fine-toothed combing, we uncovered a new circular loop near Mevo Beitar (about 15 minutes from where we live in Gush Etzion). The nice thing about this particular loop trail was that there were a lot of interesting things to see along the way. On the map, there were a few springs marked, along with some ancient ruins.
The next morning, we packed up our bag and set off on a 7.5 kilometer adventure around Mount Refaim. Of course, we didn't know exactly what to expect. And since we had read absolutely nothing about this particular trail, we sort of assumed it would be so-so.
But it wasn't. It was really, really beautiful – and it included what is perhaps the most beautiful forest that I've seen in the vicinity. We enjoyed the different types of springs we saw, along with gorgeous views out to the surrounding area. Most of all, we enjoyed the thick woods that covered Mount Refaim.
Here's how we hiked this 7.5 kilometer loop trail in the Jerusalem Mountains:
Into Nature
We started the trail in the town of Mevo Beitar, not too far from Gush Etzion. After parking on a street on the outskirts of the neighborhood, we followed the trail out the gate and into nature.
The area around Mevo Beitar is very pretty, filled with hilly terrain covered in trees and greenery. Our first stop on the trail was Ein Misla, a spring near an archeological site in the valley. We broke away from the path to search out the spring. It wasn't too difficult to find. At the edge of a cluster of greenery, there was a little winding pathway. We followed it, past raspberry bushes and grape vines, until we had reached the spring.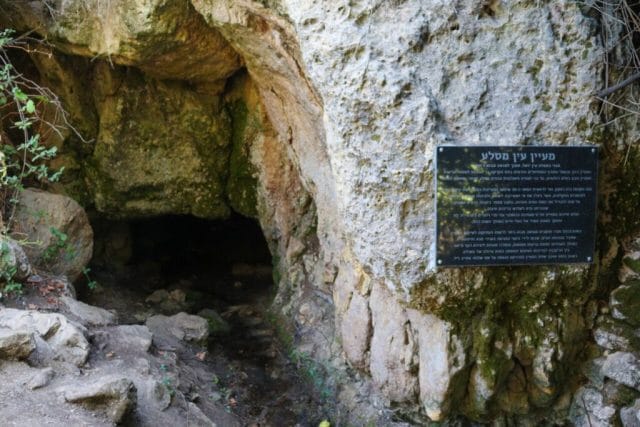 The pool was very pretty and looked relatively deep. At that time of year (later summer, early fall), it wasn't anything worth jumping into. But it looked like a spring pool that might be quite enticing at the beginning of the summer season. Above Ein Misla, a twisty fig tree grew, its purple fruit burst open in ripeness.
The pathway continued past the spring, where several benches stood nearby a cool cave. We read the plaque on the cave – Ma'arat Ein Misla – which explained the source of the spring water and its agricultural uses.
Back on the Trail
After this brief stop, we headed back on the trail, past a pine forest on our left and above a deep valley on our right. We followed the path past a little forest of raspberry bushes. Perched above the valley, they were covered with purple and red berries. Discovering berries in such abundance is a rare treat in Israel, so we took another break to pick and taste the wild fruit.
Next, we followed the trail past the berry patch towards some old ruins. From here, the trail became quite narrow, twisting above the valley until we reached the next spring, Ein Yoel.
Judging a Book by Its Cover
This was a strange one. Although Ein Yoel featured prominently on the map, it seemed to be more of a water storage cistern than a spring. It was covered in a tall cement structure, and although there may have been an opening in the top of the structure, we weren't willing to scramble up to find out.
After poking about a bit at Ein Yoel, we decided to keep on walking. There was one more spring we wanted to see.
We followed the narrow path until it widened up again, then walked up a hill towards the last spring on this trail, Ein Ofra . This spring was much prettier than Ein Yoel had been. Although it wasn't very deep, it was very picturesque. And it was a perfect wading pool for our border collie, who was happy to cool down after his time on the trail.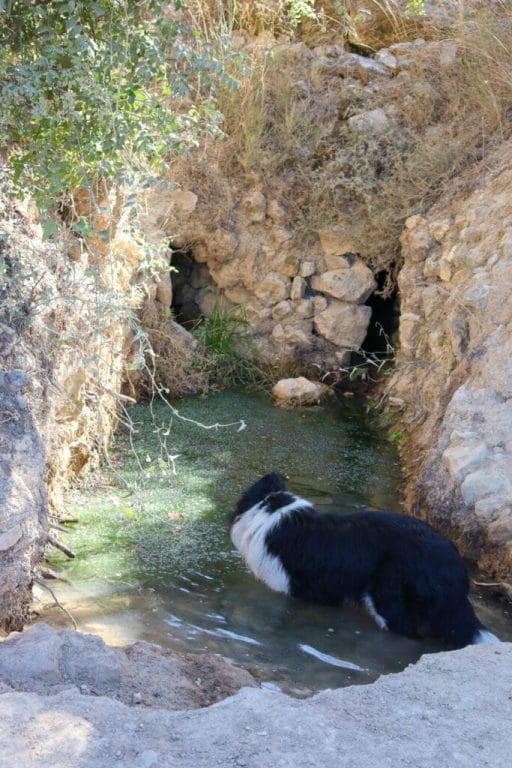 Views and a Magical Forest
We were ready to find a place to stop for a break. Since it was kind of a sunny, warm day, we wanted somewhere shady. So, when we reached a spot with absolutely stunning views out to the rolling mountains and valley – but with no shade – we had to pass it up. Although we did stop for a minute to take in the views.
On we continued towards Mount Refaim, the main attraction of the day. Our hope was that there would be a shady spot to eat on the mountain, one that combined views and the protection of the forest.
Although there was no marked trail that led up Mount Refaim, there was an unofficial trail. We followed the dirt path up the mountain, until we reached a magical looking forest. Sunlight filtered through the thick pine trees, illuminating the forest floor below. This was definitely our picnic spot.
Before stopping, we completed the trek to the very top of the mountain, just to make sure we weren't missing anything amazing up there. Then we backtracked halfway down the slope, and set out our picnic blanket out in the mist between the trees.
Hikes are Planned for Moments like These
And there we were – in this most beautiful forest on the slopes of Mount Refaim. Who even knew that such a place existed? We had never noticed this mountain before, which is pretty funny considering that we hike a lot, and it was so near our home.
We pulled out our thermos of coffee and sandwiches and enjoyed moments of deep relaxation in this beautiful forest in the Jerusalem Mountains.
Nearby, our border collie chased bees. The birds chirped, flying from one tree to the next. It felt like an idyllic paradise.
Complete the Circle
After sitting there for quite a while, we reluctantly packed up our stuff. It was time to descend the mountain through the trees and complete this loop trail.
Rather than head straight down, we followed the dirt path through the forest and down the mountain, walking parallel to the main pathway beneath us. Soon, we reached the bottom of the slope. We turned right onto the path to complete our hike. After following the Israel Trail for a little while longer, we were back on the path we had started on that morning.
A little while later, we had returned to the trailhead in Mevo Beitar. Our hike that day had been so much more than we expected. Between the springs, the views, and the incredible forest, this moderate circular hike around Mount Refaim is one to add to your bucket list.
Hikers' Notes:
Here's what you need to know to hike this trail at Mount Refaim:
This is an all-season trail.
This trail is suitable for dogs.
Wear good hiking shoes and sun protection and bring plenty of water to hike this trail. The trail is partially exposed to the sun.
Quite a bit of this trail is on unmarked paths. Use the trail map and the Google Earth file to guide your way on your hike.
To follow the trail, take the unmarked path out of Mevo Beitar, and make a right to follow it towards Ein Misla. Take a brief detour towards Ein Misla (see trail marker gallery for assistance). Continue on the unmarked trail until you reach the Israel Trail. Make a right onto the Israel Trail. Make a left onto the blue trail and follow it past Ein Yoel. Make a right to follow the red trail to Ein Ofra. Turn left onto green. After stopping at Ein Ofra, continue along the green trail until you see a dirt path that leads up the mountain. Take it halfway up, then follow the unmarked trail through the forest until you reach the Israel Trail. Make a right and follow the Israel Trail back to the original unmarked trail.
Don't forget to read my guide to the navigational features in this post before you hit the trail!
Trail map from Amud Anan.
Questions? Have you hiked this trail at Mount Refaim? Let's hear about it in the comments!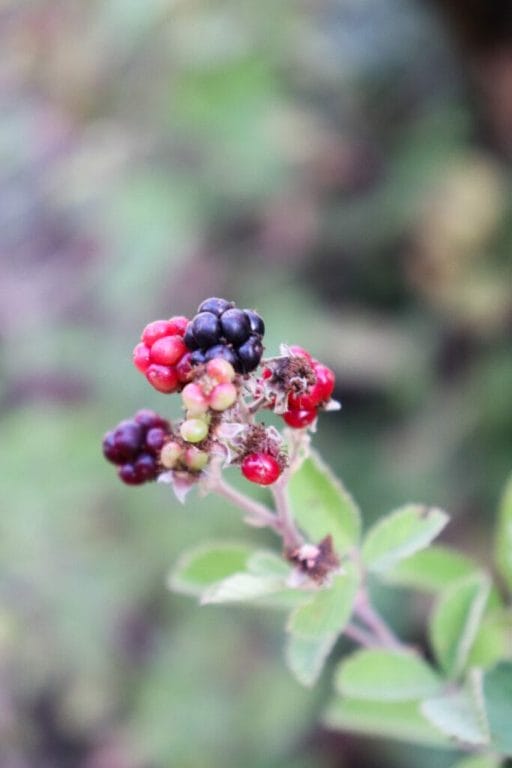 Hiking can be dangerous and is done entirely at your own risk. Information is provided free of charge; it is each hiker's responsibility to check it and navigate using a map and compass.