Click here to go straight to hike notes.
With all of the hiking we do, I am always surprised to find new trails close to home.  I'm not talking about lame trails, in the sun and through thorns.  I'm talking about beautiful hikes, through forests…with picnic areas and lookouts along the way.
Mitzpe Massua (Massua Lookout) in Park Britannia is the beginning of one such trail. The 3 kilometer loop starts off at the lookout, which you can climb to see panoramic views of the surrounding area. There is a neat and shady picnic area. There are bathrooms. And a few meters down the path is the beginning of a forest walk.
The walk itself doesn't lead to caves or freshwater springs. Rather, it is a quiet hike through a woodland area. There are hills to climb and some sun to contend with. So, this walk is perfect for anyone who doesn't mind a little bit of exertion.
We took our kids on the Mitzpe Massua Lookout Trail several weeks ago during a late summer heat wave.  We made sure to start early on in the day, so we wouldn't have to suffer too much in the heat.
It was quiet, relaxing, and super fun. Our kids loved eating breakfast at the shady picnic area and taking in the views from the lookout. The hike, while somewhat challenging, was manageable for them (and perfect for us adults.) And the kids hardly complained at all about the heat.
Here's how we took a quiet 3K hike at Mitzpe Massua in Park Britannia:
Picnic and a Lookout
We found this hike the way we often do: by scoping out maps. We discovered this particular trail by examining the KKL map of Park Britannia. So, arriving at the trailhead, we had very little idea of what to expect in real life.
We were pleasantly surprised to discover a beautiful, shaded picnic area right at the trailhead, with a gorgeous view out to the surroundings. That morning, everyone in our family was feeling kind of lazy. So, it seemed only right to begin with breakfast, iced coffee and carrot muffins under a canopy of trees.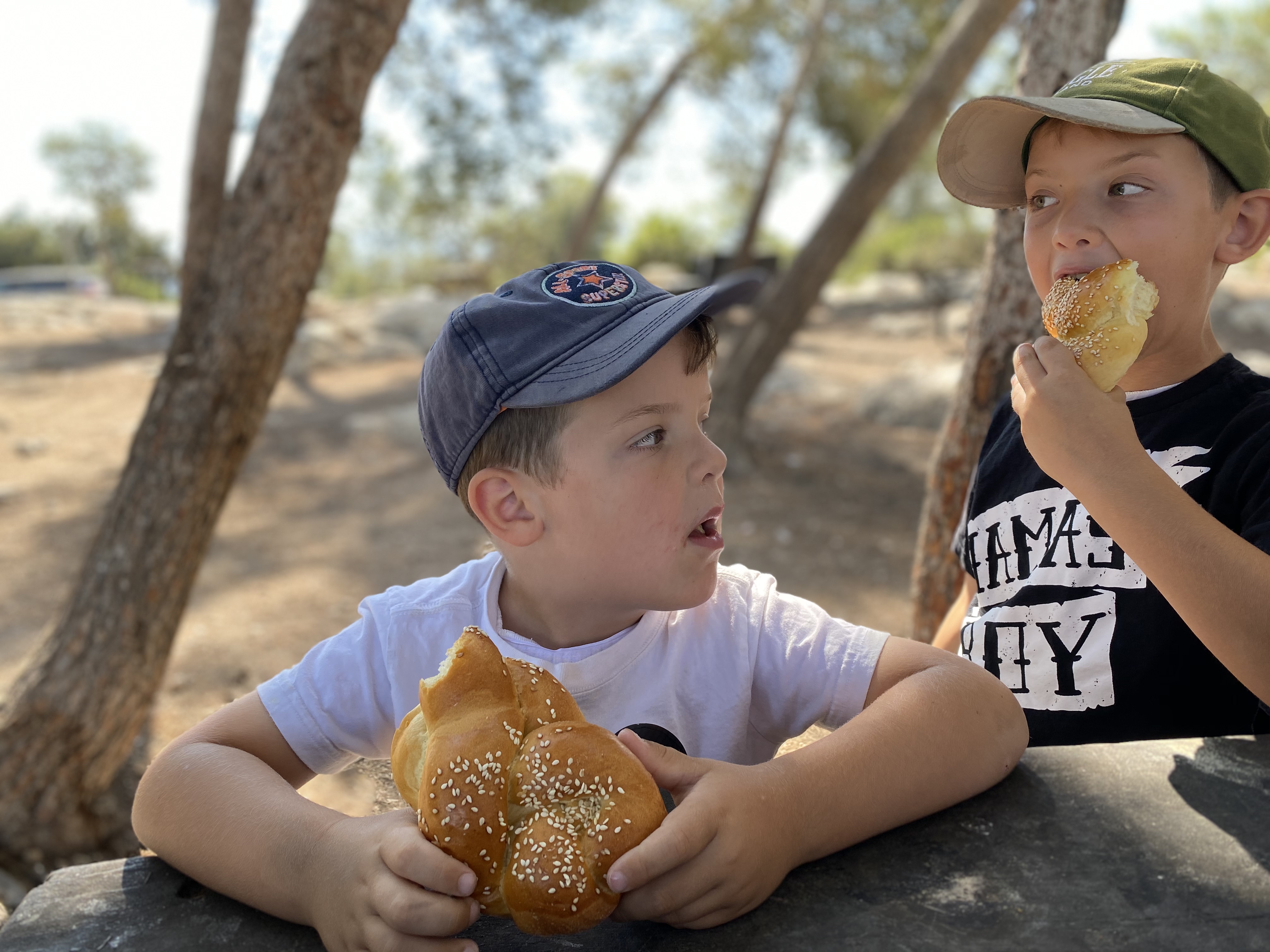 Once again, we were amazed to find that there are still new places we have yet to discover. Park Britannia is in the Beit Shemesh area, close to where we live near Jerusalem. But as much as we hike, we had still never been to this pretty little spot.
After eating, we packed up and headed towards the lookout – a tall, colorful tower with twisty steps leading up to the top. We stopped there for a bit, looking out at the hills and using the sign to identify points in the surrounding area.
Then it was off to find the hiking path.
Where Will the Red Trail Lead Us?
We made a left onto the red trail and followed it into the trees. The forest we were being led into held promises of good things to come. Thick trees lined the sides of the path. It had a bit of a ramshackle look – fallen pines twisted through the forest, left behind from the winter windy season. But it was beautiful and green – just what we were hoping for.
The only challenging part of the path was that it descended sharply downhill. We climbed over rocks and tree roots. And we slid down along loose dirt as we followed the red trail through the thick woodland.
After a good long while, it seemed like we couldn't go down any further. And just in the nick of time, the trail veered to the right, bringing us up a bit, then straight ahead on even ground.
Collectors
If you have experience with kids, you probably know that they get bored easily. Sometimes, a beautiful walk through the woods is just not enough.
When my kids find themselves on a trail like this, their eyes become glued to the ground as they search out items to collect. They picked up interesting sticks, porcupine quills, acorns, and funny-shaped leaves. For them, it's items like these that turn a boring walk into a fun adventure.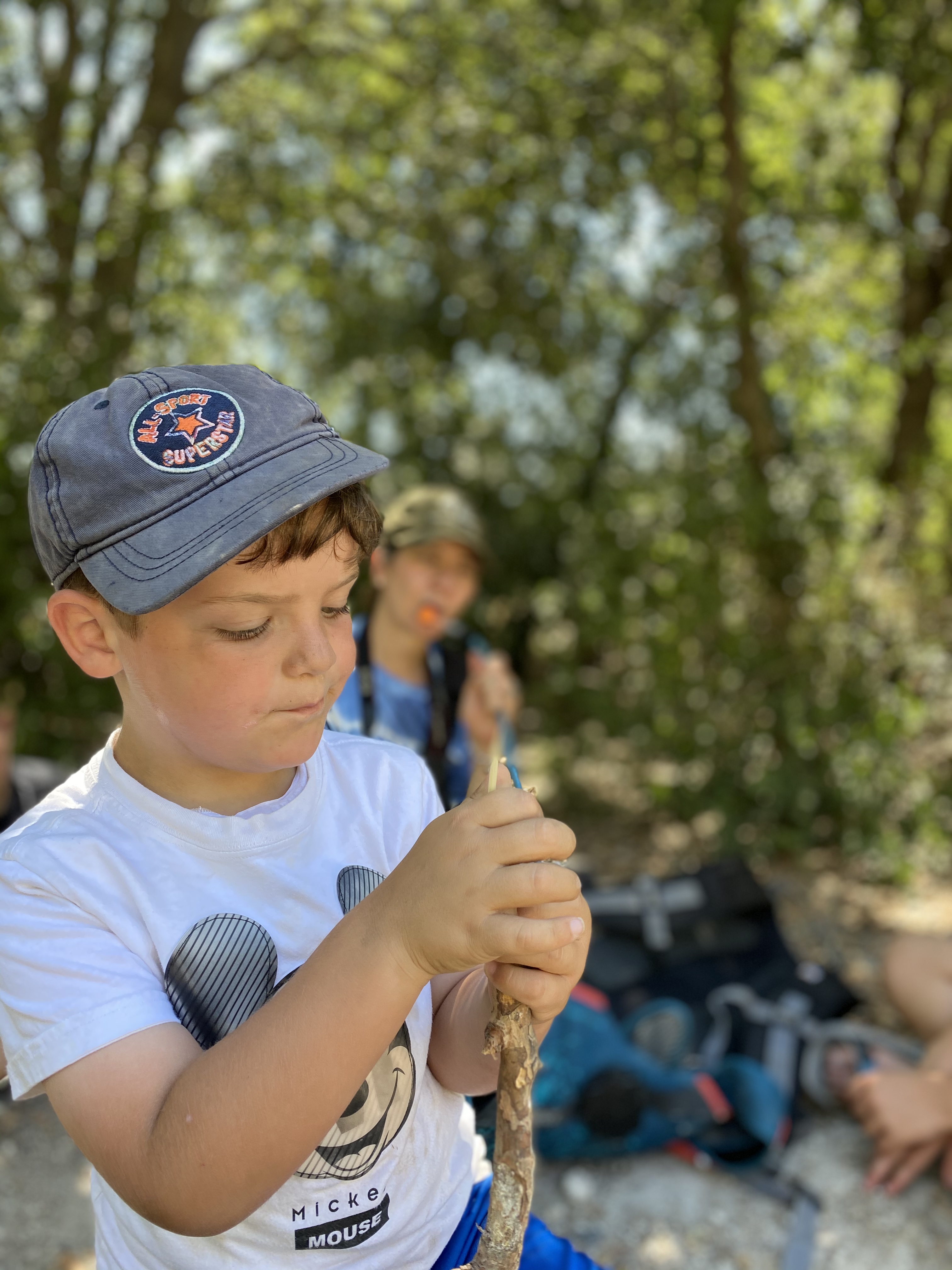 As the morning progressed, the sun rose in the sky. The forest thinned out, and it got hot out there. We stopped under a patch of trees to examine our collected items and take a water break.
The Long Road Home
Soon, we were back on the trail, traversing through the woods, across a grove of olive trees, and then towards a less forested area. Now, the trail began to slowly ascend. We pushed forward, stopping every so often for a much-needed shade and water break.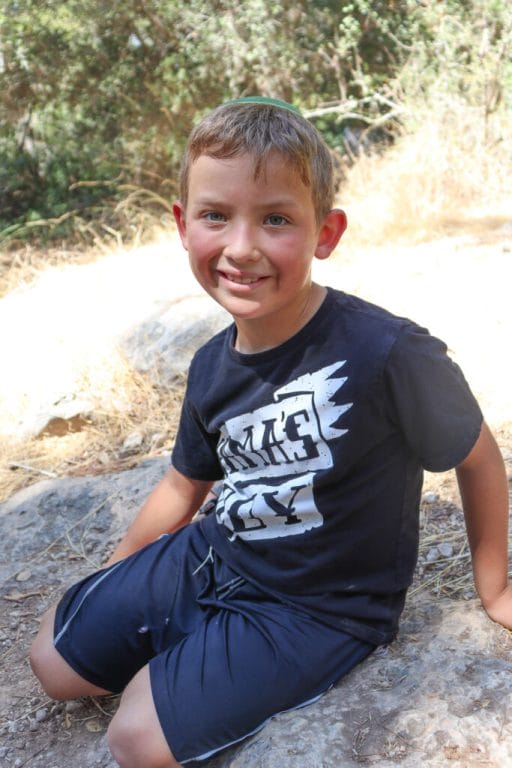 At one point, my five-year old declared that he could go no further. I happily hoisted him up onto my back for a good core workout, and we proceeded along.
We walked along the mountain ridge, then the red trail ended, and we made a right onto the Israel Trail. Soon, we were back in a beautiful forest thick with shade. There were plenty of rocky places to stop. The birds chirped and a gentle breeze blew through the trees. The hard part was over.
I set my five-year old back onto the pathway, and we walked together, finishing up the final ascent of the Mitzpe Massua loop trail.
Back at the main path, the lookout came into view. We had made it.
Maybe it was a bit challenging for little kids on a hot day, but the Mitzpe Massua Lookout Trail was a fantastic discovery. It's not every day that you find a short, well-marked woodland walk near home that's perfect for a morning getaway.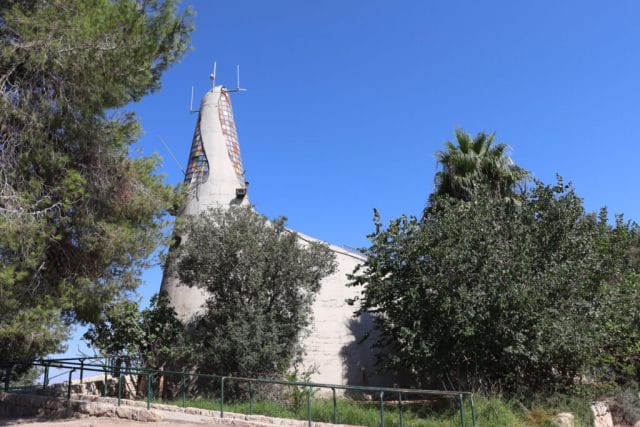 Hikers' Notes:
Here's what you need to know to hike the Mitzpe Massua loop trail:
Good for all seasons. There is a mix of sun and shade on the trail.
Suitable for dogs.
Facilities on site.
Warning! The trail is very steep and can be slippery in places. In the summer, expect loose dirt – wear good shoes. In the winter, it's probably a little muddy.
Make sure to explore the lookout and the lovely picnic area at the trailhead.
To follow the trail, make a right onto the road when leaving the lookout. Soon, you will see a red trail head into the forest on your left. Follow it. It will take you down for a while, then across, then back up. Then, it will end at a crossroads. At the crossroads, make a right to follow the Israel Trail back to the main road.
Don't forget to read my guide to the navigational features in this post before you hit the trail!
Trail map from Amud Anan.
Questions? Have you hiked the Mitzpe Massua trail? Let's hear about it in the comments!
Hiking can be dangerous and is done entirely at your own risk. Information is provided free of charge; it is each hiker's responsibility to check it and navigate using a map and compass.