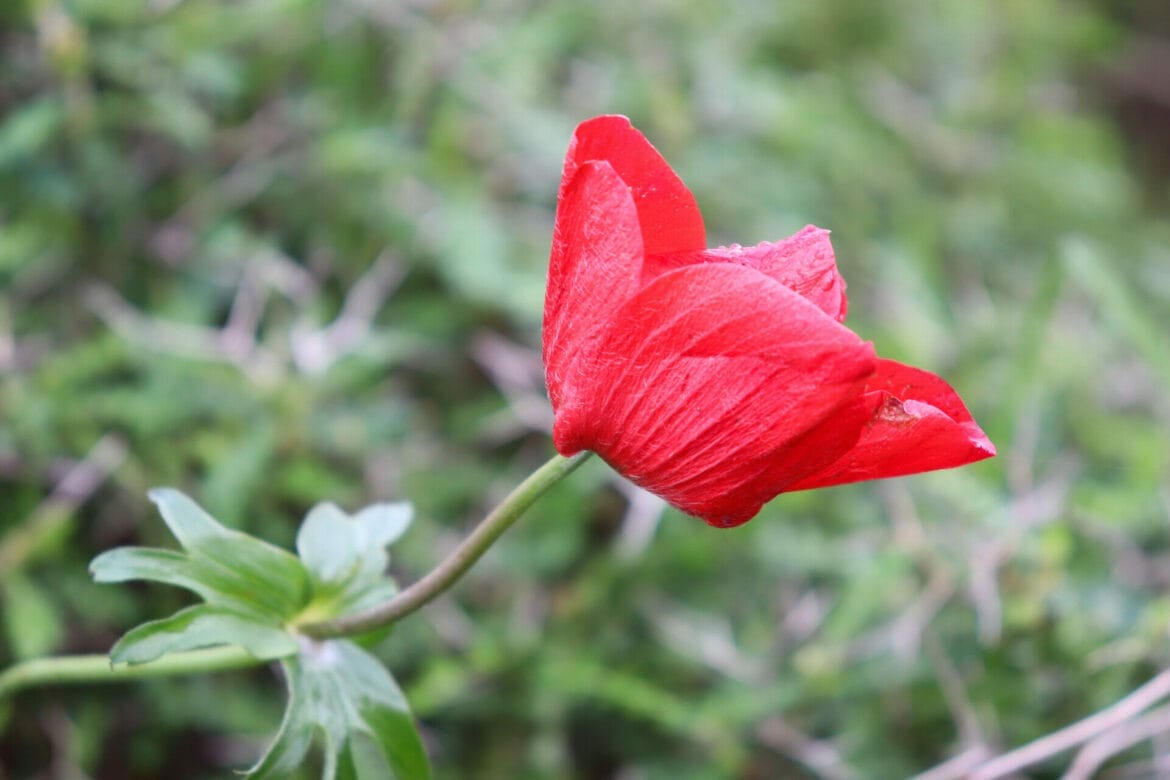 Click here to go straight to hike notes.
On a break between rainy days last week, we decided to go on a multi part adventure in the Megiddo area. This day included a visit to flower fields at Minhat Megiddo, a trip to Megiddo National Park, and one final adventure: a six kilometer circular hike on the Ramot Menashe Trail.
The full Ramot Menashe trail is a 70 kilometer, point to point trail, best hiked in the winter and spring months. One day, we'll hike the entire trail. But on that random Sunday last week, we wanted to get a taste of the trail and map out a moderate path suitable for all hikers.
Our one hope for that day's adventure was wildflowers: we wanted to see lots of blossoming, red anemones. And we had heard that Ramot Menashe was a great place to see them in February. Aside from anemone flowers, the trail was said to boast beautiful shady patches and cool caves. We were looking forward to a beautiful adventure along the Ramot Menashe trail.
And although our adventure got off to a very rocky start, we had a wonderful time on the trail. Between the varied terrain, the beautiful shade trees, the plentiful wildflowers, and the abundant asparagus shoots, this hike was a perfect choice for a winter day. The atmosphere on the trail was quiet and serene – a gentle mist filled the air, and we didn't see one other hiker.
Here's how we hiked this 6 kilometer loop trail at Ramot Menashe:

A Surprising Beginning
Looking at the weather forecast for the day, it had seemed that we would enjoy partly cloudy skies and no rain. But weather is a fickle thing. After a beautiful start to the day at Minhat Megiddo and Tel Megiddo, the sky turned foreboding just as we pulled into the trailhead at the Ramot Menashe trail. And when we climbed out of the car, it began to rain.
No matter. It was late and we were going to hike this trail. We walked towards what was supposed to be the trailhead and searched for trail markers. There were none that we could find. Instead, we saw lots of cows, surrounded by lots and lots of mud.
I was cold and ready to move. So I tiptoed through the mud and cows, looking for solid ground to rest my feet while I searched out the trail. That turned out to be a big mistake.
Before I knew it, I was calf deep (no pun intended), in mud (and possibly some other stuff). I scurried up onto solid ground, still in pursuit of the trail, and determined not to let a rough beginning ruin our hike.
My husband wisely chose another route towards what was supposed to be the trail. And a few minutes later, after we climbed away from the cows and the mud, we saw our very first red trail marker, signifying that we were on the right path.
Now We're Talking
As soon as we were on the trail, things got a whole lot better.  There were red flowers – lots of them.  And as I tried to focus my attention on my surroundings instead of on my muddy boots and hunger (it was noon, and we still hadn't had coffee), I began to notice all kinds of wonderful things.
Asparagus and hyssop grew up from the path in abundance. I started snapping off shoots and breathing in the savory scent left behind on my fingertips. We climbed through many shady patches, and in between the shady patches, we wandered through fields of red anemones mixed with asparagus plants.
Soon, we found an ideal picnic place: a large patch of greenery surrounded by a picturesque wall of trees. Our view was more asparagus and crimson flowers. We laid out our picnic blanket (essential on that muddy day) and got ready to enjoy the beauty of nature over a cup of coffee.
Taking a Moment
And beautiful it was. In my sock covered feet, a steamy cup of coffee in hand, it was hard not to appreciate how comfortable and quiet it was there in that spot on the Ramot Menashe Trail.
Our border collie laid in a thick patch of grass nearby, his muddy paws not even on his list of concerns. In the distance, we could see the sunlight beginning to peek through the dramatic grey sky, its rays shining through the gentle drizzle.
After our blueberry oatmeal breakfast, I wanted to stay longer. So, I pulled out a grapefruit and started peeling, trying to extend our time in that spot. We sat there for a small eternity.
Moving On
But all good things must come to an end. And the nice thing about our picnic coming to an end is that we were going to see the rest of this beautiful trail!
We continued along the path, following the very faded red trail markers. There were no panoramic views or mountain peaks on this part of the Ramot Menashe trail. Rather, it was the type of hike where you could really focus in on the details. Happy looking mushrooms sprouted under oak trees. A gnarly old tree sat in the midst of a field of blossoms. And the flowers.
Changing Times
Eventually, we climbed up, up, up along the red trail, through another herd of cows, past more red anemone blossoms. It was then that the trail took an unexpected turn. We had though that we would be completing the circle on a sort of a road. But when we reached the road, it was actually under heavy construction. So instead of a neat road, we followed a muddy, construction zone looking path back in the direction of the trailhead.
This too was a fun part of the hike. On that day, it was pretty quiet out there. And the sky was simply magnificent. We trudged along, looking for the least muddy place to set our feet as we followed the wide dirt road.
A Beautiful Ending
The last part of the trail took us through fields of overgrown grasses and mustard blossoms, blowing frantically in the now wild wind. As we walked, I picked the last few asparagus stalks I could find, gathering some mustard blossoms for good measure. A short while later, we passed our good old friends, the cows, as we approached our car, bundles of asparagus in our hands.
Our hike at Ramot Menashe had, indeed, been a wonderful adventure. Even on that muddy and rainy morning, this trail was a quiet escape into a world of serenity and beauty.
Hikers' Notes:
Here's what you need to know to hike this 6 kilometer loop trail at Ramot Menashe:
This could theoretically be an all season trail, as there is quite a bit of shade. Do not try to hike this trail after heavy rains (as we did), unless you don't mind dealing with lots of mud!
Suitable for dogs.
This is an off the beaten track trail. The trail markers are very difficult to follow. Use the Google Earth file provided in the table at the top of the page to follow your location as you hike along the path we took. If you aren't comfortable with Amud Anan or Google Earth, this trail may not be for you.
The last part of the trail leads along what is supposed to be a dirt road. As of February 2023, it was a dirt road under construction.
Wear good hiking shoes and sun protection and bring plenty of water to hike this trail.
This trail is free entry. There are no facilities nearby.
Don't forget to read my guide to the navigational features int his post before you hit the trail!
Trail map from Amud Anan.
Questions? Have you hiked this trail at Ramot Menashe? Let's hear about it in the comments!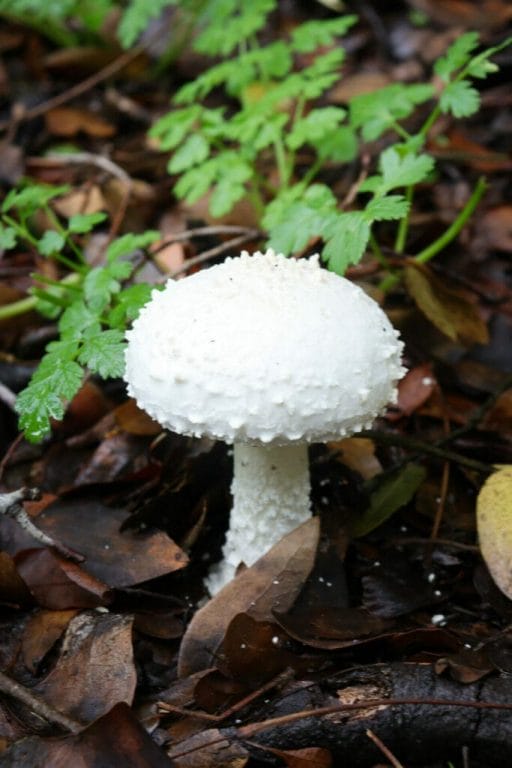 Hiking can be dangerous and is done entirely at your own risk. Information is provided free of charge; it is each hiker's responsibility to check it and navigate using a map and compass.