This year, we won't be scoping out a hidden trail on Independence Day. We won't be looking for a place to flee the crowds of picnickers at Israel's parks.
Since this year's Independence Day festivities will be happening under lockdown, we're going to be looking for great ways to experience our beautiful country from home. Over the past few weeks of semi-lockdown, we've discovered that there are all sorts of pastimes that help us enjoy Israel's beauty right in our own backyard.
Here are 5 ways you can experience the serenity of nature on Israel's Independence Day:
Camp Under the Stars
Well, that's an obvious one. Backyard and balcony camping are all the rage right now. When we go for walks on the outskirts of our little town, we see tents all over the place. Some neighbors have reported that their kids sleep outdoors every single night.
If you're a camping lover, you probably already know how great it feels to watch the stars at night before falling asleep to the sounds of nature.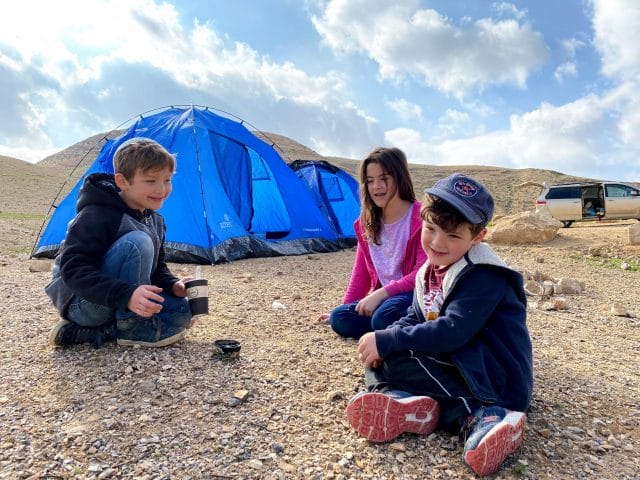 And if you're a hater, well now's your chance to discover the joys of camping, with almost no risk. If your night under the stars just isn't working out, you can go inside to your comfy bed whenever it gets to be too much.
I plan on taking my family camping in the backyard this year. We'll watch the fireworks next to our newly created bonfire pit and roast marshmallows and hot dogs. Does it get better than that?
Make Israeli Food
Before you're under complete lockdown, go exploring in the most remote spot you can find nearby. You're bound to find some fresh rosemary if you forage around. And if you're lucky, you may find some za'atar growing amongst the wildflowers too.
Use your discoveries to create some delicious and fresh Israeli food. Our menu for Yom HaAtzmaut will include homemade falafel. And we'll be using all of our beautiful found herbs to create delicious fresh laffas – with za'atar, rosemary, olive oil, and sea salt on top.
There's nothing like finding things growing in nature and using them to create a meal full of local flavor. Give it a try this Independence Day!
Go For a Walk
If you have read any of my recent posts, you know that I'm all about walking as much as possible within your 100 meters. I can pretty much guarantee that if you take your time and pay attention, you'll discover some things that you never noticed before.
On our 100 meter walks, we've seen more wildflowers than we can identify (as hard as we try). We've rebuilt deconstructed sidewalks. And we discovered an incredible natural rock climbing wall only 50 meters away. Who knew?
If you live in a city, I'll bet there's still a lot to discover in your immediate surroundings. Go ahead and try to identify the myriad of weeds, flowers, and thorns growing between the cracks. You'll be amazed to learn how beautiful (and useful!) wild plants can actually be.
Plant a Vegetable Garden
Next best thing to walking in the dirt on a forest floor? Dig deep – and plant a vegetable garden.
Sprouted vegetables are available at garden centers everywhere (which should be open this week). Or, you can sprout seeds on your own from vegetables you probably have in your kitchen right now.
Nothing feels quite as good as digging around in the mud. In fact, studies have shown that getting a little dirty actually helps combat depression.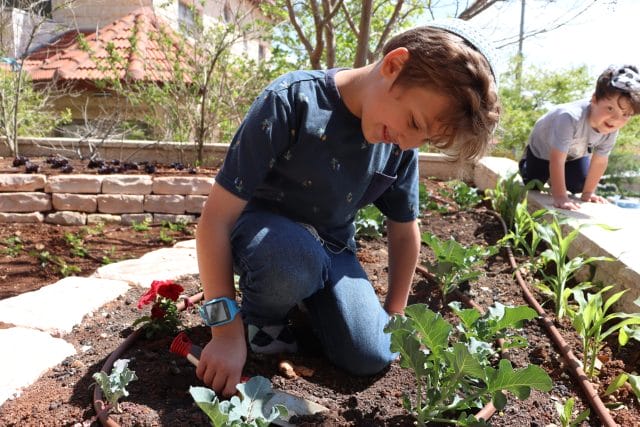 You can plant your vegetables in deep pots on a balcony. Or if you have a yard, use these tips from a local city farmer to create raised vegetable beds on the cheap (and easy!)
Be creative. This year, we really wanted to plant giant sunflowers and couldn't find non roasted seeds anywhere. So, we bought a birdseed mix from the local pet store and picked out the sunflower seeds before we put the rest in our backyard bird feeder.
Sweet Songs and Sunset
Israel is known for its beautiful sunsets. We catch glimpses of them all the time – usually through our window, for one brief moment, before going back to whatever we were doing a minute before.
This Independence Day, play some Israeli tunes while you watch the sun set in all its radiant glory. If you know how to play a guitar, prepare a few songs to strum while the sun descends in the sky. Or put together a playlist of your favorite patriotic songs and listen over a speaker at that magical moment.
This week, take the time to enjoy nature the way you don't on a regular basis. It will deepen your appreciation of this beautiful Land we get to call home and create a Yom Ha'atzmaut experience that you'll always remember.