Hey Israel Explorers! Today's post won't be going under any category. I won't be adding the maps I made or posting GPS directions. This post is here to let you know that I'm doing my job – scoping out all the local hikes for you. Sometimes they're good, and sometimes…well, let's just say that this one is best left to the mountain goats.
This week I went on two hikes. One was an all morning long-time favorite, and one was this trek which begins in the little town of Tzur Hadassa.
There were a few things about this hike that were less than ideal.  For starters, at the beginning of the trail we were greeted by a big gate with barbed wire on top.  We tried calling the posted number (which is supposed to get quick service from a nearby guard), but we weren't able to get through to him.
We weren't going to scale the fence, and we weren't going to be deterred by a simple thing like barbed wire! So we dropped to the ground and rolled underneath.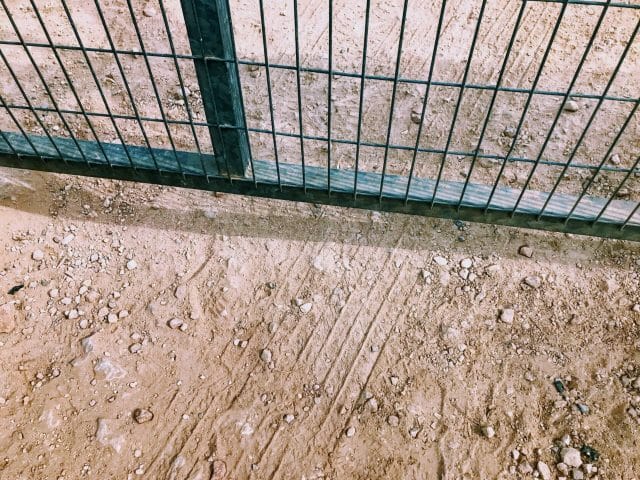 We dusted ourselves off, and started the hike. At first, the trail seemed promising.
There was a nice mountainside path with pretty views.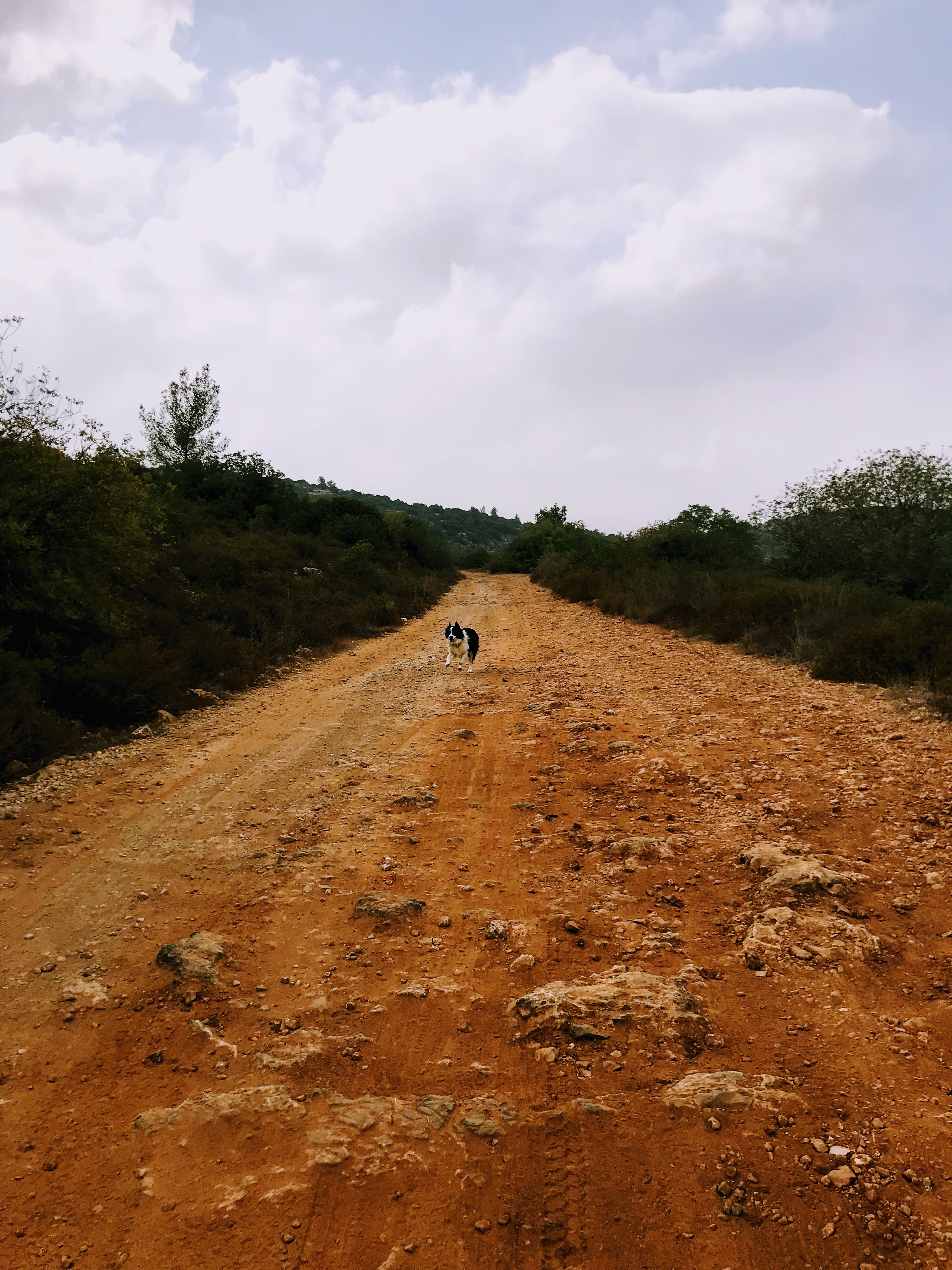 And then a fork in the road where we turned left onto a green marked route.  We climbed down a mountain, then up to the top, then back down again.  The terrain was rough and the trail markers were sparse.  And most of the plants around were short shrubs, so there wasn't really much shade at all.  At one point in the middle I started to despair, and we chose that moment to finally break out the iced coffee.  Which made everything better.
As we moved along searching for the trail, the scenery didn't improve much. We got to see some cool views of the surrounding towns and an impressive olive grove, but this still wasn't one for the bucket list.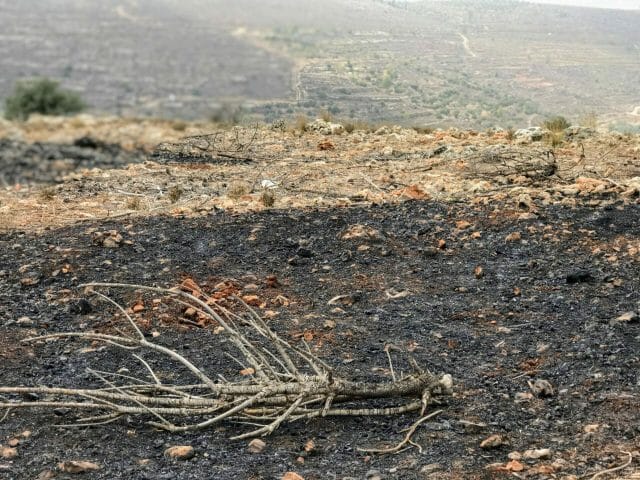 Once we finished our off road mountain climbing, we ended up back on the original path walking back in the direction we came from. A twenty minute walk back towards Tzur Hadassa and we were done for the day.
So if you're looking for a well-marked, super beautiful hike, there are many others to choose from. If you live in Tzur Hadassa, on the other hand, I would totally recommend the first part of this walk! If you continue to go straight along the black path you can keep walking as long as you like – and it's a good way to get a quiet nature walk nearby.
Questions? Comments? Leave them in the box below.