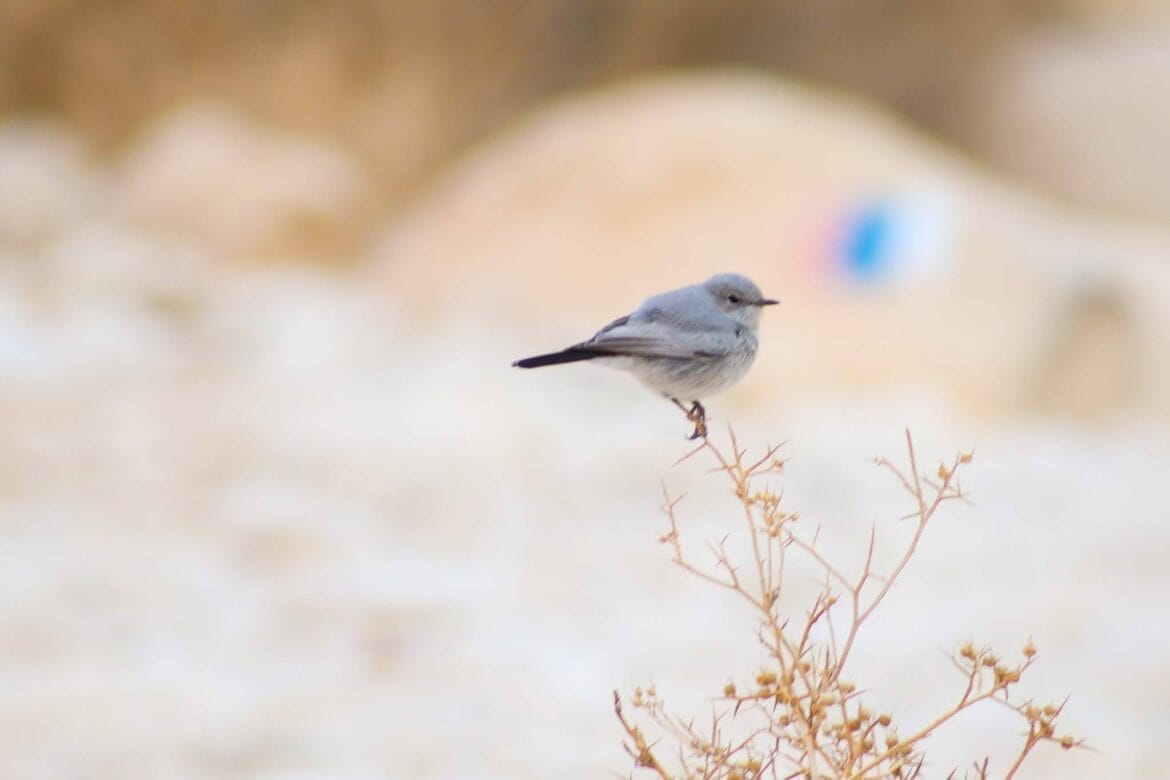 Last week we had Shabbat lunch with neighbors. After friendly greetings, we washed our hands, said kiddush, and made the blessing over bread. Then, to our surprise, the sliced challah was drizzled with honey and passed around the table. "It may be Kislev, but we never felt like we moved on from the chagim after Simchat Torah," our friends explained.
And I get it.
These days, time has taken on a life of its own. Since October 7th, the tempo of daily existence is unrecognizable – it feels entirely different than it's always felt before. We go through the motions, living one day to the next. It feels futile to make plans, or to attempt to predict what life will be like next year, next month, or even next week. This lack of looking forward stifles the pleasure we usually get from passing time.
Normally, time is marked by regular habits that we make a part of our lives. For years, my husband and I have planned a fall trip after the holidays; the weather then was just right for the outdoorsy trips we love. This year, too, we tentatively planned to travel in November. We had even talked about including our soldier son on our vacation, since he was scheduled to have a one-week break from the army on November 1st.
Instead, he's taking an autumn vacation in Gaza. I hear it's a dive.
Time is being marked in some ways, anyway…there are many funerals to go to, more than I can ever remember at once. Last week, my husband and I drove to Zichron Ya'akov to pay a shiva visit to a close friend, who lost his sister to cancer. We spent two hours there, and then, dreading the two-hour drive back, we decided to dawdle around town. We chose a spot at a cafe in Ramat HaNadiv Gardens: sipping hot coffee served by a friendly waitress felt surreally delightful. I closed my eyes, and breathed in deeply, enjoying life, just for a moment. "This is our fall vacation," I announced. Eating an average omelet with average Israeli salad at an average outdoor table – maybe it paled in comparison to Lake Iseo or the Eilat Mountains. But there were no sirens, no background booms, and not even one person in army fatigues. It was so different than the past month and a half that I felt like I was drunk on coffee.
Afterwards, we went for a walk in the manicured and perfect Ramat HaNadiv, a little beacon of peace and harmony in an otherwise chaotic world. We explored, meandering the paths in between rose bushes and flowers. As we reached an especially picturesque spot, we agreed that this was officially our fall vacation. So, we took a selfie by the overhanging oak trees, and another overlooking the sea to remember the moment. Eventually, we stumbled upon the tomb of Baron Rothschild; it was dark and serious, and the dimly lit corridor which led to his grave gave me a chill. "I don't want to do anything else that feels like the Holocaust," I told my husband. We left in a hurry.
Our mini escape from reality had me wondering – was vacation a good thing or a bad thing? Looking back on family pictures from Sukkot 2023, I now know that we were blind to a horror about to be unleashed upon our people. There we were in the Jerusalem Mountains, eating shakshuka in a camping sukkah with our friends, imagining that everything was really a okay. And for us, at that moment, I guess it was.
Even now, amid the darkness, there is a place in the world, in our heart, where everything is okay. The more time I spend in this new tempo of wartime, the more I realize that I simply must embrace that dichotomy, the little points of light in the darkness. Sometimes those lights are very small, nothing more than a fleeting flash. Perhaps it may be the swirly clouds floating by, crickets chirping, a warm hug from a child, a static-y call (finally!) from a soldier son. These treasures help us feel strong and solid amidst the background of amorphous time.
Are the hostages in Gaza able to access that place of light sometimes? I really hope so.
What about their parents and loved ones back in Israel?
That morning, at our friend's shiva, there had been talk of a summer trip, sort of a family reunion, which our friend sorely needs now. For me, summer felt far away, almost like an alternate universe. The pleasure that comes with making summer plans is one that we'll have to forgo. At least for now.
Instead, walking in Ramat HaNadiv, I decided to embrace the things that just sort of happen. Fountain grasses and goldenrod were blossoming, spurred on by the arrival of autumn. Eurasian jay birds had gathered in the boughs of an oak tree. And bigger things were happening too: just that morning, our new baby nephew was born, a sweet new life in our family. These little bursts of light chase back the darkness.
Eventually, we found ourselves in the Ramat Hanadiv gift shop. It was filled with happy things that I normally love, like plants in terrariums and rusty watering cans. There were watercolors of birds, and ibex, and other animals, along with books about wildlife, and patterned gardening aprons. Everything was clean, white, and covered with trailing tendrils of green vines; the atmosphere was light and beautiful. And so different than the general mood these days.
A clock sat up on a high shelf, little bird pictures taking the place of hour marks. It made me think of my boys, who seem to know the name of every bird in our yard, and my 84 year old mother (now on an indefinite trip to Israel) who has a clock that looks almost identical back home in New Orleans. Hers plays a different bird song at every hour.
I approached the clerk, an older woman with short silver hair: Does that clock plays bird songs? She wasn't sure, but she opened one of the many pristine white cabinets and retrieved a boxed clock. And there we both saw printed: DIFFERENT BIRD SONG PLAYED AT EVERY HOUR!! I smiled wide.
"Let's get it," I suggested to my husband, both uncharacteristically and impulsively, "A souvenir from our 'vacation'." I sorely wanted to capture that feeling of light and share it with my family, to provide them with a momentary pleasure.
As we stood by the checkout, I noticed baskets of tulip, narcissus, and anemone bulbs sitting on a shelf. I ran my fingers over their papery skin, wishing for a time when planting bulbs seemed like a normal thing to do. Now, it would feel strange: how could I plant a bulb that wouldn't blossom until springtime? What would the world be like in springtime? Isn't it better to coast through life from bird song to bird song? To wait for the small moments of happiness, gratitude, and hope in the landscape of chaos?
But we bought the bulbs anyway, placing them in a brown paper bag, twelve purple hyacinths. As we paid for our bag of bulbs, along with our bird clock, I had visions of bumblebees dancing between petals, hyacinths sprouting cheerily in our well-tended spring garden. Or at least bringing life to an otherwise sparse winter one.
When we finally returned home from our mini fall vacation, the boys were ecstatic to unbox their new souvenir. They ran around the house to find working batteries, helped me set the clock to match up with their own watches, and then, together, we placed it on a nail above our kitchen table. Momentary happiness achieved. That night at dinner, we heard the first sound, a barn owl. The cuckoo and the woodpecker followed, at clean up time, and then at bedtime. And so, it continued, singing away the mornings and nights, counting down the time between news headlines and updates from my son's unit (which never come often enough).
Maybe it's a cliche, but these are uncertain times. Little points of light keep us going, as we make our way through the nebulous ocean of time, during a difficult period with no defined endpoint. Both large and small, flickers of joy and goodness light our way.