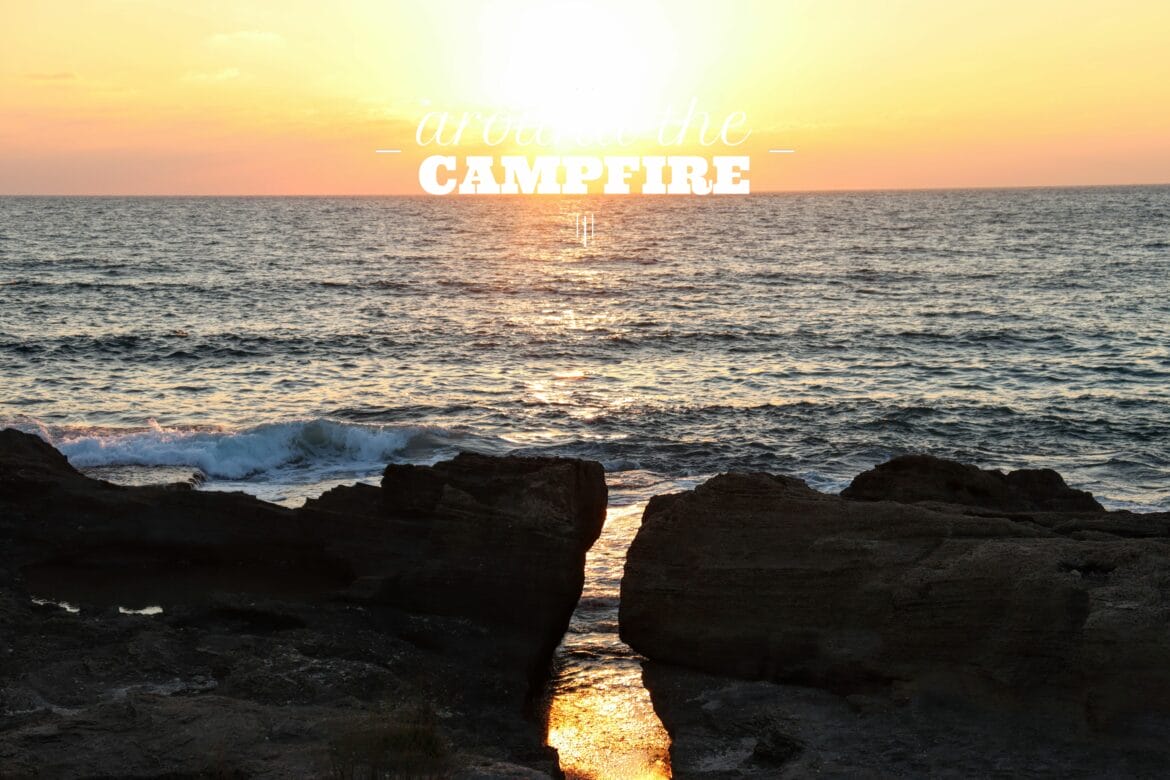 A close friend passed away this morning.
My heart is heavy with sadness. I feel the tears falling on my face and inside my chest. I can't stop thinking about his children. His wife. My wonderful, thoughtful, lively, inspirational, and kind friend has lost her partner in everything. It's awful.
My thoughts keep turning to the adventures we took all together. Our families went sand surfing in the Negev and slept in a Zimmerbus. These friends were the first ones to take us to Ein Avdat, Nahal Betzet, and Ma'arat Keshet. They introduced us to Independence Day barbecues "ba-shetach", out in nature.
We learned to love the Land through his deep familiarity with the terrain. He never relied on Waze, preferring to use his sense of direction and knowledge of the country to get their family from point A to point B. He led us on trails before I knew how to read a map of Israel.
My mind can't comprehend how a man can be cut down in the middle of his life – his mission, over. His journey at an end. I can't understand how someone can be torn away from his loved ones. They are left to go on without him. Step after lonely step.
Somewhere in the back of my mind, I am thinking about memorial forests. We've been through quite a few lately. I've seen olive trees and stone plaques erected in memory of fallen soldiers, young people who were cut down in the prime of life. Last week we walked the trails of Kedoshim Forest, a massive pine forest dedicated to the memory of the millions of Jews who perished in the Holocaust.
As we walked through, I wondered: why do we plant forests in memory of those who are no longer with us?
A forest is a place of thoughtfulness and meditation. It's a place where life goes on, in the form of trees and plants and flowers. People gravitate towards these places; they experience existence on a deeper level in nature. Planting trees is a way to reintroduce life into the world.
No forest can ever take the place of a living, breathing, man. But it can serve as a vibrant memory of the soul that was lost. It gives visual testament to the beauty of a life, to time well spent, to a human being who grew and gave shade like a tree, bestowing kindness and protection upon those who surrounded him.
In our country's memorial forests, we can take time to conjure up these images. These places of contemplation help us give life to those that are no longer with us, if only in our memories.
Our friend doesn't have a forest. But he does have a legacy: in the form of his children and community, his devoted work on behalf of our country, and so much more. He has a garden, grown with his own two hands. Every flower, plant, and green tendril that surrounds their home brings to mind his love of the land and the care he bestowed on the world around him.
Our friend is gone.  But his impact on the world and everyone who knew him will live on.