Shady Spring Adventure at Nahal Katlav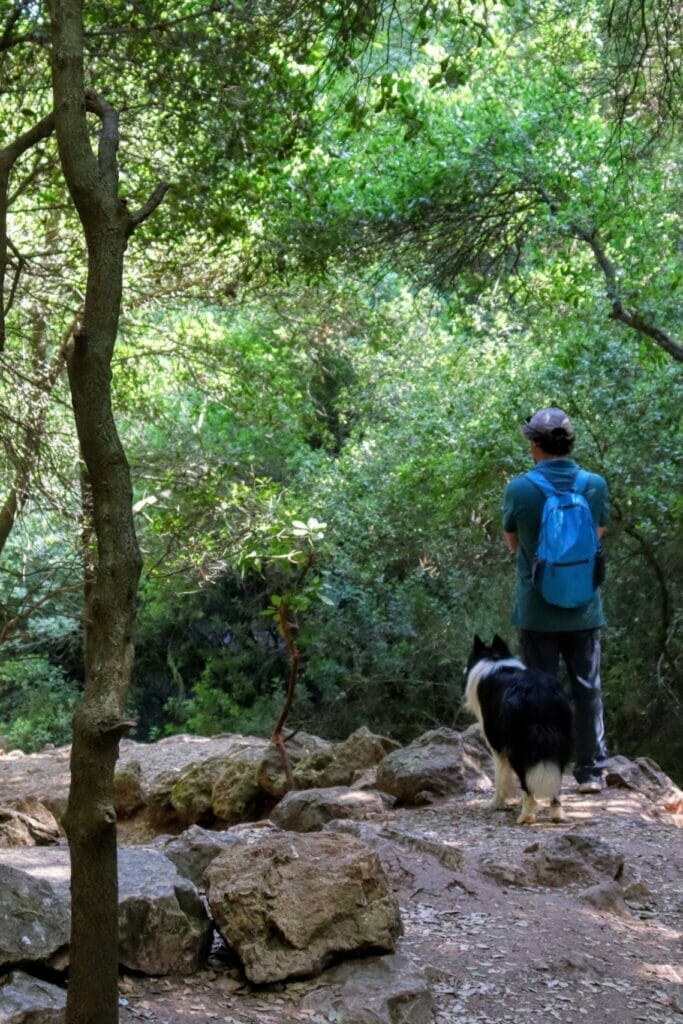 Sunday, May 8th: Join Hiking the Holyland and expert guide Keren Hananel for a hike at one of my favorite trails in the Jerusalem Mountains: Nahal Katlav.
Nahal Katlav is a dry stream bed close to Jerusalem filled with all kinds of herbs, flowers, and plants that are fun to discover, smell, and taste.  This shady hike will take us through some of the prettiest scenery in the Jerusalem Mountains.  See plentiful late spring flowers and budding summer fruits, like wild grapes, raspberries, and figs (not ready to eat just yet!)
On this 5.5 kilometer adventure, we'll be walking downhill into a shady valley.  Along the way, we will see some antiquities and other notable sights.  Mid-way through our journey, we'll stop for a break with tea made from freshly picked herbs on the the trail.  Then, we'll continue towards the old railway station and the Sorek Stream, a flowing river with an interesting back story.
The last part of the hike will be along the stream past a gazelle reserve to where the minibus awaits for transport back to the trailhead.
This moderate level hike includes downhill climbing over rocks and boulders.  The trail is not flat, but it is not very difficult.
There will be round trip transport from First Station Jerusalem for a 70 NIS fee. Please contact me to reserve your spot.  Special pricing available for couples.  Contact me for more info!
Cost of the hike includes transportation back to the trailhead at the end.
Advanced Registration Required
If you have any difficulty booking this event, please open a WhatsApp chat with us here, or email us at hello@hikingintheholyland.com and we will try to respond as quickly as possible.
Hiking Guides
Keren Hananel

Hiking Guide

Born and raised in Israel, Keren Hananel is a passionate and energetic hiking guide with over 20 years of experience. She has run Birthright tours, taught geography and Israeli wildlife to officers in the Israeli Airforce, and worked as a jeep tour guide in Georgia. Keren lives in Havatzelet HaSharon.