Experience the spectacular beauty of Israel's desert craters on one day of adventure!
This customizable tour includes one fun filled day of adventure in the Maktesh Ramon and Sde Boker areas.  Whether you choose to embark on a full day of challenging trails or take a tour through the areas many beautiful sites, you'll have an amazing time on this tour through one of Israel's most unique regions.  There are so many options to choose from: climb a desert mountain, visit an oasis at Ein Avdat, or watch the sun rise over Mount Tzror. Families can gather colorful sands in bottles, meet the local animals, visit Ben Gurion's desert home and museum, and take an easy hike at the Horseshoe Loop in Ramon Crater. Swim, hike, sightsee, learn – this otherworldly area has it all.  Our expert guide Ben Zaltzman will guide you on your journey.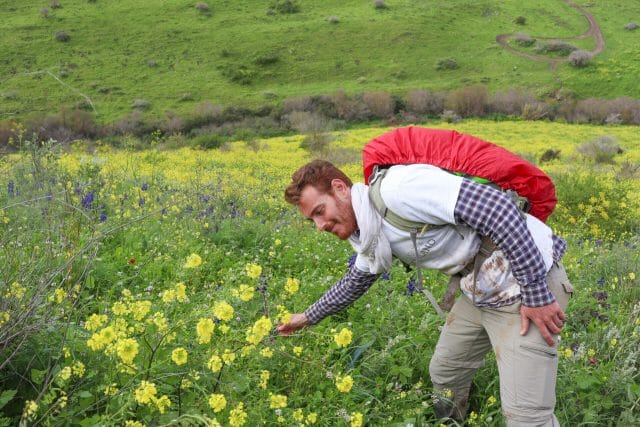 Ben Zaltzman
Ben is an official Hiking the Holyland tour guide and Israel hiking guide. Growing up in the Carmel Mountain region, he fell in love with nature at a young age. Since then, he has discovered secret hiking trails and magical corners around the country. Now, he guides others through his experiences.