Customize a perfect day out in the Golan Heights!
The Golan Heights is one of Israel's most beautiful regions.  Thanks to the many streams that flow through the area, there are plentiful waterfalls, stream hikes, and abundant greenery (and flowers in the winter & springtime!) Customize this tour to suit your needs: you can take a long or short hike on any one of the areas magnificent trails, take in captivating views from the top of a mountain, or swim in the Hermon Stream! Add in a trip to a winery or a dip in a quiet spring. Drive an off-road woodland trail. Our expert guide Ben Zaltzman will guide you on your journey.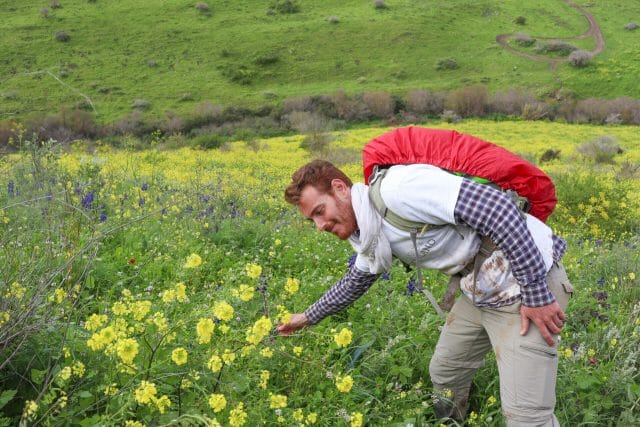 Ben Zaltzman
Ben is an official Hiking the Holyland tour guide and Israel hiking guide. Growing up in the Carmel Mountain region, he fell in love with nature at a young age. Since then, he has discovered secret hiking trails and magical corners around the country. Now, he guides others through his experiences.