Israel Trail 18th Segment: Hik & Alon Stream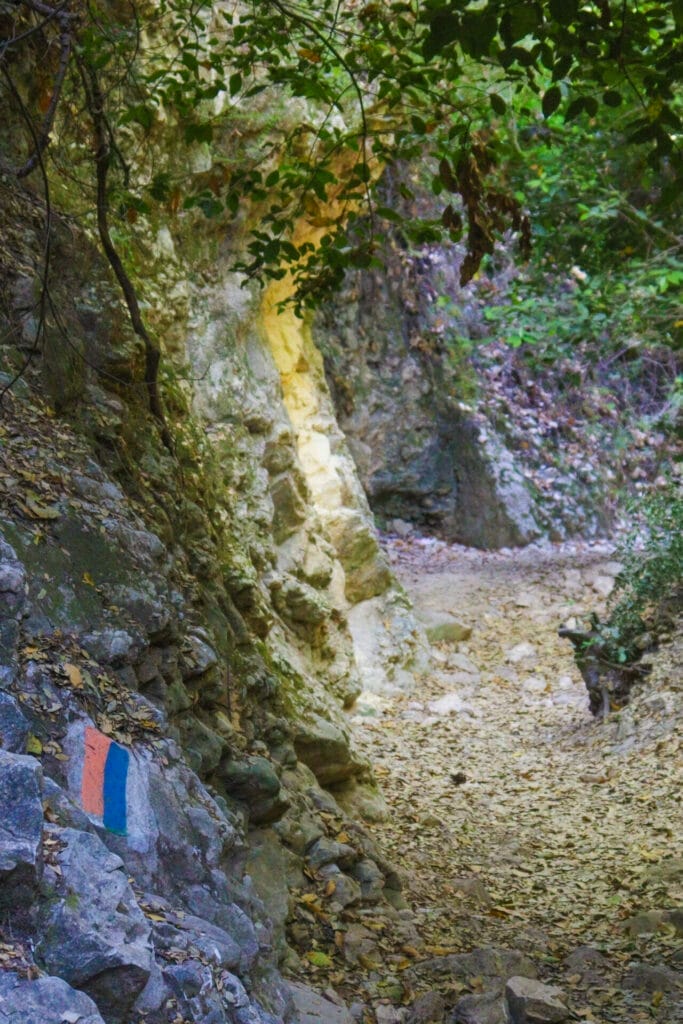 Sunday, June 11th: Join Hiking the Holyland and expert guide, Ben Zaltzman, as we journey along the 18th segment of the Israel Trail through Hik and Alon Stream in the Carmel!
Our journey begins with a hot cup of coffee at the David Eisen Lookout in the Carmel Mountains.  Then, we'll start the day by crossing through two of the biggest Druze villages in Israel, the furthest south in the entire world.  Next, we'll continue through Hik Valley, Alon Valley, and up Mount Shokek, enjoying the classically beautiful Carmel Forest scenery along the way (along with tackling one set of hand hold rungs).
After a lunch break at Rakit Campground, we'll continue to enjoy mountainside scenery, as we tackle ascents and descents typical of the Carmel.  The day will end at Oren Campground, where we'll celebrate the completion of our 18th segment of the Israel Trail with wine and snacks!
Minibus transportation available from Savidor Station (price determined based on # of participants, 110-140 NIS).  This is a challenging hike for fit hikers only.  This is a popular hike, so please reserve your spot early!
Prices do not include VAT.
Advanced Registration Required
If you have any difficulty booking this event, please open a WhatsApp chat with us here, or email us at hello@hikingintheholyland.com and we will try to respond as quickly as possible.
Hiking Guides
Ben Zaltzman

My name is Ben Zaltzman, I'm a tour guide and a hiker in Israel who leads people on trails around the country. 
I fell in love with nature at a young age.
While exploring the wide open spaces of nature, I came to know that it was the place where I belong.
A question I ask during our journeys is, "What happens to me in nature?"
I found secret hiking trails, discovered magical corners in the country, and have been guiding others through my experiences.
The trips I lead are about nature connection, the power of being in nature, and the changing environment.
I'm an expert at long-distance hikes. I hiked for 6 month along the Pacific Crest Trail in the US, and have gone on lots of other journeys in Israel and abroad.
Education:
Tour guiding course of the ministry of tourism, birdwatching course (Israeli SPN), educational tours (ministry of education), Storytelling, hunter-gatherers life skills, group dynamics leader, tour educator (on Birthright), Nature cure & connection journey.